Police seeking robbers who targeted middle school students in Roxhill Park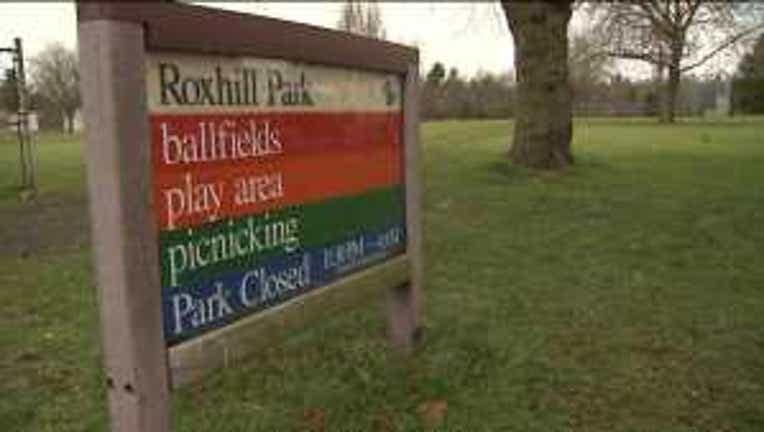 By Kate Burgess

Q13 FOX News reporter

SEATTLE -- Police are still seeking those responsible for two recent armed robberies of middle school students at Roxhill Park in West Seattle.

Two groups of children were robbed at gunpoint on their way home from school.



As the cops piece together the evidence in those robberies, people who live and work in the Roxhill area are sounding off about the crimes.

Ruby Becton, who works in neighborhood, said he's seen the park become hangouts for wayward teens.

"I've noticed them loitering in the park and also in our parking lot, hanging out, drinking, smoking," Becton said.

Becton said she's shocked that two groups of middle school students – including kids as young as 11 -- were targeted and robbed at gunpoint just feet away from her office.

"That's horrible," Becton said. "It's a product of our environment. It's like, what's the world coming to now."

Late Friday, Seattle police detained a group of teens milling around the park were investigating whether any were connected to the recent robberies.

An 18-year-old was arrested and Seattle police impounded two cars that could be connected. But the City Attorney's Office said they didn't have enough information to charge the 18-year-old.

As police work to figure out who's behind those frightening robberies, Lamount Stovall is defending what he calls a peaceful neighborhood.

"I've been living out here for seven or eight years and this is the first I've heard of something happening in any park, something like that.," Stovall said. "It's a first for me, so I was kind of shocked."

But until the case is solved, some kids say they're looking for a different route to school.

"I don't want anybody else to get hurt, you can get killed," said eighth-grader Kyle Richards. "All I want to do is walk to school and walk back and not get jumped."

Seattle police have added extra patrols to the area, until those responsible are arrested and the community feels safe again.