Police searching for sex shop bandit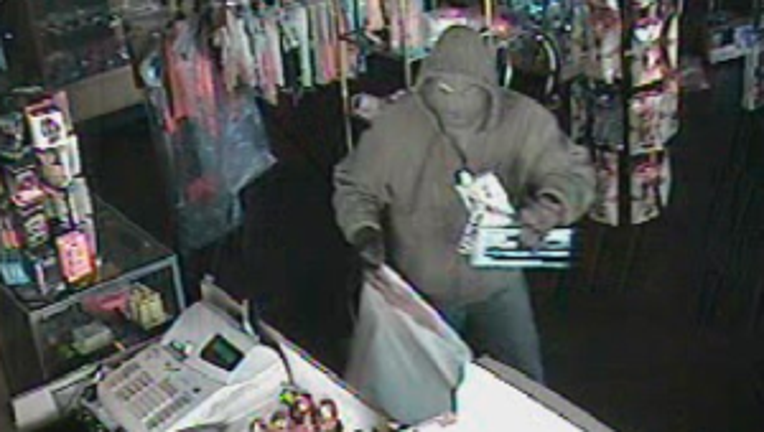 article
SEATTLE -- Chehalis police officers are searching for a man who used his truck to break into an adult gift store and steal more than $1,500 worth of merchandise Thursday in Chehalis, Wash.

According to police, officers responded to a report of an alarm activation around 7:30 a.m. Feb. 7 in the 800 block of West Main Street. When officers arrived, they found the glass shattered around the store and merchandise missing from inside. Video surveillance shows a male suspect attempting to ram his pickup truck through the doors. The man then smashed the store's window and removed goods from the store.

The suspect is described as a short middle-aged man, thin with short brown hair and a receding hairline. He was wearing a Carhart brand jacket, jeans, black gloves and tennis shoes. He put on a mask while in the store.

Police said the man drove a white 1990s Ford Ranger pickup truck with chipped paint and substantial rust in the bed.

Anyone who has information on this crime is encouraged to contact the Chehalis Police Department.