Police searching for man who robbed Olympia head shop at gunpoint
OLYMPIA, Wash. -- Olympia police are searching for a man who robbed a tobacco and pipe shop at gunpoint Thursday night.

Police were called about 7:40 p.m. to Smokin J's at 3730 Pacific Ave. SE in Olympia. Officers spoke with a store employee who said a man entered the store and looked around before pulling out a gun.

The suspect pointed the gun at the employee's head and demanded cash from the register. The clerk complied with the demand and the suspect ran from the store, police said.

The suspect is described as a white male, around 30 years old. He was wearing a dark beanie cap with an Army patch on it, sunglasses, a gray sweatshirt, and blue jeans.

Surveillance cameras captured clear images of the suspect.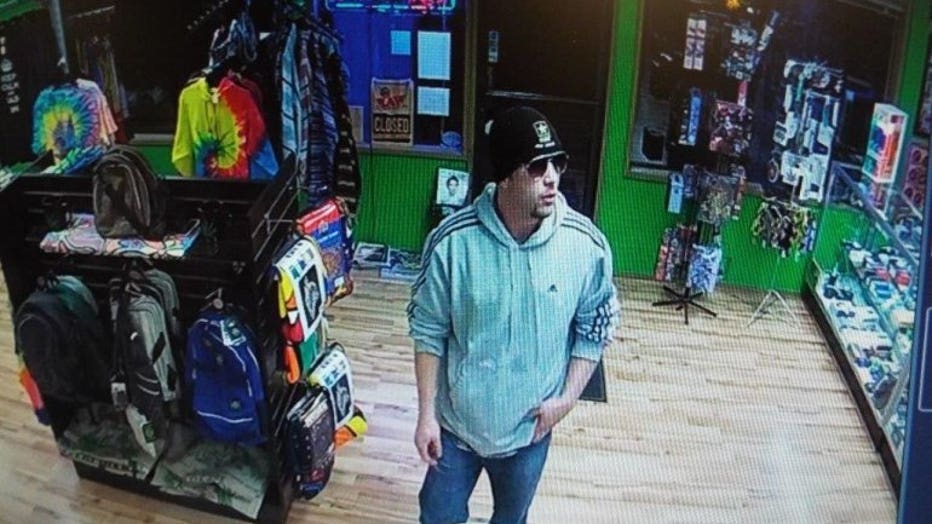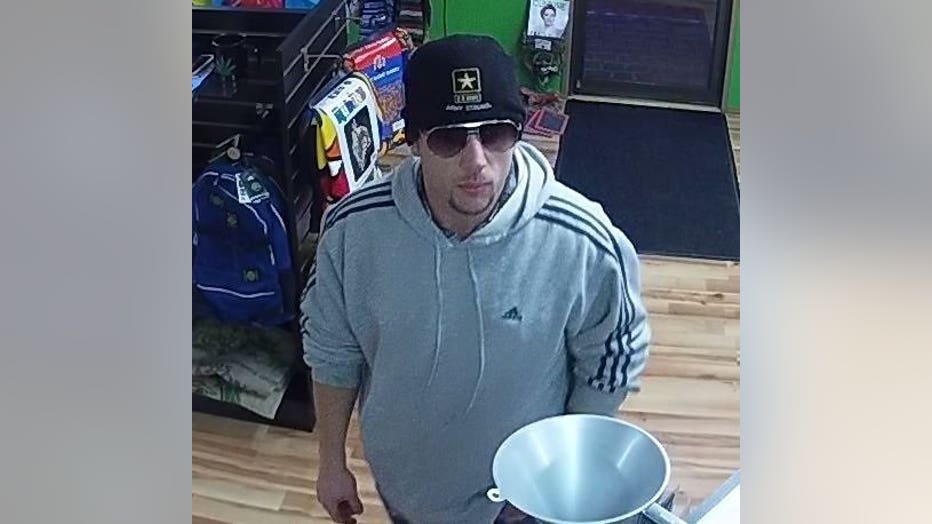 This crime is still under investigation with the Olympia Police Department Detective Division. Anyone with information about this crime please contact Detectives at 360.753.8300.

"Smokin J's" is a tobacco and pipe store and does not sell marijuana.