Police searching for man who groped high school student, woman in Ballard


SEATTLE -- Police are searching for a man who groped a high school student and a woman just blocks apart from each other in Ballard.

Ballard High School security called 911 after a female student reported that a man in the high school parking lot grabbed her buttocks at about 11:30 a.m. Tuesday as she walked to class.

The student told police the suspect, a Hispanic man in his 30s wearing paint-splattered pants, got into a red pickup truck and drove off once the girl entered the building.

A short time later, a woman reported a man with a matching description ran up and grabbed her behind before running off. The victim said the man was last seen running through the 6000 block of 15th Avenue NW.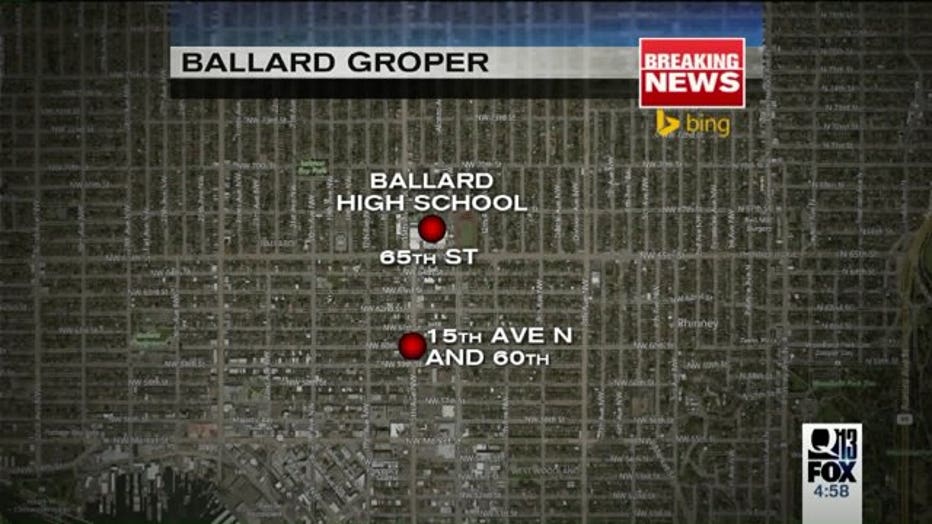 Again, officers searched the area but were unable to find anyone.

Ballard High School Principal Keven Wynkoop sent a letter home to parents saying, "I do not want to overly alarm our community, but the safety of our students is our top priority. This is a good reminder to not walk by yourself and stay alert to your surroundings."

Police are investigating. Anyone with information on the gropings is encouraged to call 206-625-5011.