Police searching for convicted sex offender who allegedly tried to run over officer


KENT -- Law enforcement agencies are looking for a convicted sex offender who allegedly tried to run over a police officer as the officer tried to stop him from driving away.

Police set up a spike strip in an attempt to disable a stolen SUV convicted sex offender Justin Pendleton was driving around 4 a.m. Saturday in the 31200 block of Pacific Highway, authorities said.

Pendleton noticed the spike strips, Kent police said, and drove directly toward an officer.

Luckily, the officer was able to get out of the way. Police responded by firing several rounds at the vehicle, but Pendleton managed to drive off.

Pendleton, a Level 2 sex offender, has a lengthy history of crimes. He was previously convicted of attempted rape and drugging a woman he had just met.

He also has two felony convictions for eluding, possessing a stolen vehicle and a bevy of misdemeanor crimes, records show.

Pendleton was driving a stolen 2002 Silver Mercedes SUV with Washington licence Plate 559-ZCW.

If you know where he is, or spot that stolen Mercedes SUV, call an anonymous tip into: CRIME STOPPERS: 1-800-222-TIPS

For more information on Pendleton, click here.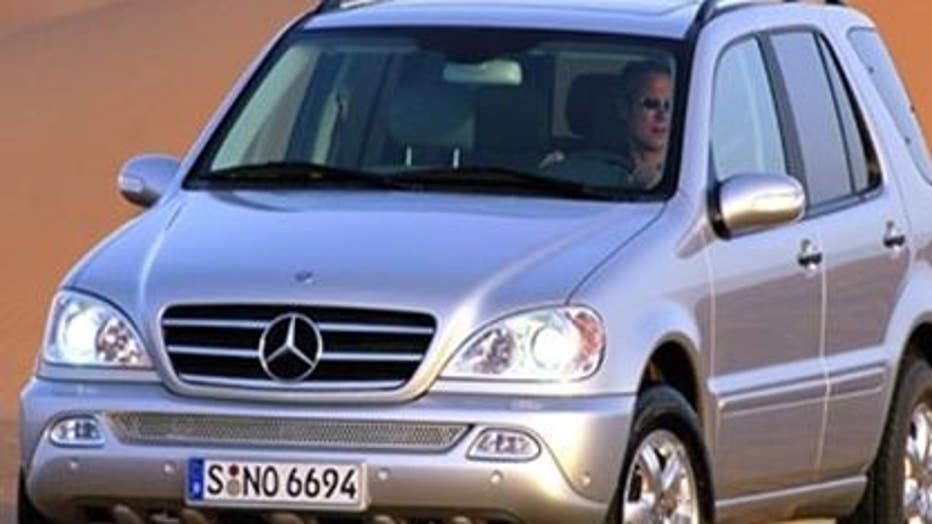 Similar 2002 Mercedes SUV