Police search for young father's killer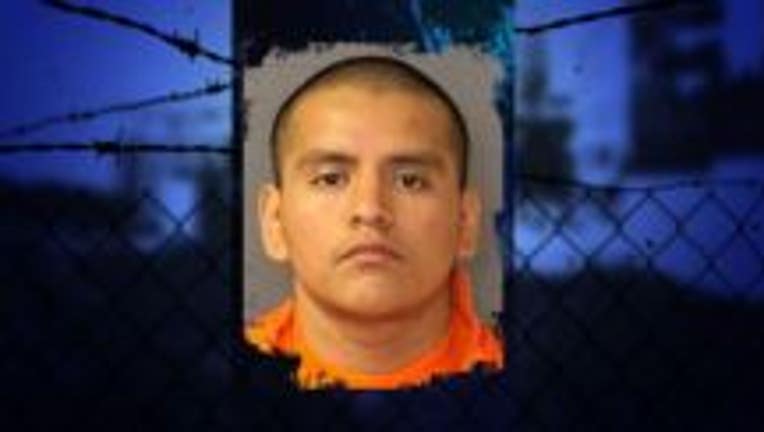 PUYALLUP -- Police are searching for a suspected gang member accused of killing a young man at a party early Saturday morning near Puyallup.

Eric Contreras, 22, allegedly shot and killed 21-year-old Orting resident Victor Zaldivar, according to charging papers filed in Pierce County.

Investigators believe Contreras and other gang members showed up uninvited to a birthday party with about 50 guests.

Zaldivar was the first one to ask them to leave. He refused to give Contreras a beer and walked away from the party with a friend, but allegedly ran into him again about a block away.

Zaldivar was shot at close range in the chest and was rushed to St. Joseph Medical Center in Tacoma, where he later died during surgery.

According to The Tacoma News Tribune, about 700 people attended Zaldivar's funeral in Sumner earlier this week. He worked long shifts at a lumber mill to support his girlfriend and their daughter, who is almost 2 years old.

Contreras has been charged with first-degree murder and is still at large.

He is described as Hispanic, 5-foot-6 and about 180 pounds, with black hair and brown eyes.

He is known to frequent Tacoma and Lakewood.


CrimeStoppers is offering a reward of up to $1,000 for anyone who reports information leading to an arrest. CrimeStoppers number is 253-591-5959. Information can also be reported by calling 911.