Police: Safeway employee stabbed suspected shoplifter in self defense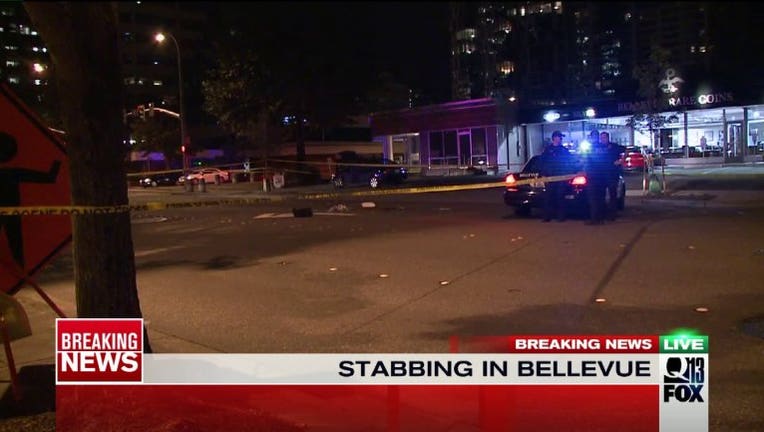 BELLEVUE - Police believe a Safeway employee who chased, and then stabbed a man suspected of shoplifting from the Safeway store on Bellevue Way NE acted in self defense.

Police responded to a reported stabbing near the intersection of NE 4th Street and 106th Ave NE around 10:30 pm Wednesday, police said.

At the same time, someone called 911 from the Safeway store to report that an employee was covered with blood at that location.

Police believe that a 37-year-old man was attempting to shoplift items when a Safeway employee confronted the man inside the store. An altercation between the two men started, with the alleged shoplifter running outside, with the employee following, police said.

The two men ended up in a parking lot across from the Bank of America where another altercation occurred. The shoplifter then struck the man in the head with a bottle, police said. Police said that the Safeway employee -- who was scared after being struck in the head -- stabbed the suspected shoplifter multiple times.

Medics transported the stabbed man to Harborview Medical Center in Seattle with life-threatening injuries.

They detained the Safeway employee for some time, and then released him after it was determined he acted in self defense.

Police are still investigating the incident.