Police release sketch of suspect in Northgate sexual assault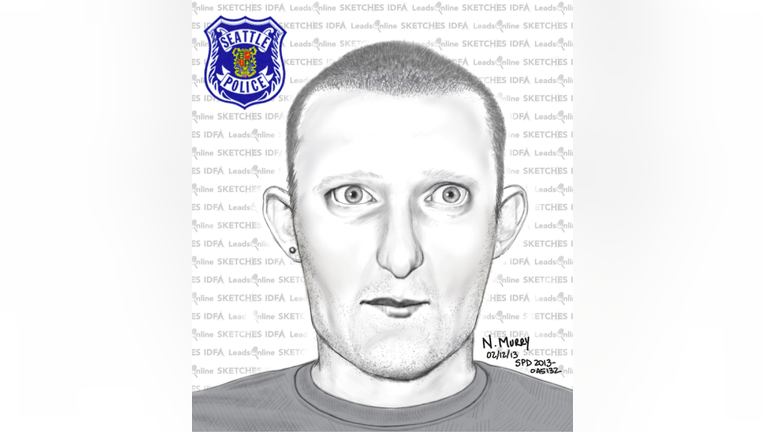 SEATTLE -- The Seattle Police Department released a sketch of a man suspected of sexually assaulting a woman at knifepoint Friday evening near Northgate, and have also assigned extra officers to patrols after a series of weekend attacks on woman have north Seattle neighborhoods on high alert.



The sketch released is of the Northgate attacker, the first of several attacks under investigation by the SPD. The Northgate attack suspect pictured in the sketch is a white man, 20 to 30 years old, between 5-foot-7 and 6-foot, 140 to 160 pounds, with short brown hair, sunken light blue eyes, a tattoo under his left forearm with a gravelly voice.

"Certainly I think it's terrible and I would hate to think that in a city like Seattle you wouldn't be able to walk somewhere without fearing that something like that would happen," neighbor Kitty Harmon said.

There's been a total of four attacks on women in four days in north Seattle.

Along with the Northgate attack, a woman was accosted shortly before 8 p.m. on Feb. 10 in a Greenwood neighborhood. She was was grabbed by a man who tried to force her into a white van with the letters "X-Y-F" painted in red on the side of the van. The woman was able to break free.

In the morning of Feb. 11, a woman jogging around Green Lake had to fight off an attacker who tried to pull her into the bushes.

In the latest reported incident, Seattle police said a woman she was followed on the street and tackled to the ground by an unknown man  in the 4700 block of Thackeray Avenue NE in north Seattle at about 1:20 a.m. Monday. She was able to scream, punch and kick the suspect, who then ran away.

Although the sketch was developed with only the help of the Northgate victim, police say they can't rule out the possibility that this man could be responsible for three of the four attacks because the other two victims' descriptions are very similar.

"In all of these case,s the women were walking in the dark so the suspect had a couple of advantages. He used the cover of darkness and then also these women were isolated which means they were alone," Spokesperson Renee Witt said.

The fourth attack happened Sunday evening in Greenwood, but the suspect's description was different.

A lot of women we talked to say they just learned of the attacks.

"I was shocked and I called our nanny and told her to be very careful today when she was out and about with the children," neighbor Ashley Pedersen said.

SPD has increased patrols in the area including, tactical units and swat members all over the north precinct.

They have even moved other personnel to the north precinct from other parts of the city.

"It's very concerning and it's just sad reminds you to just always take precautions and keep your doors locked even when stories like this aren't happening.  It's just a good reminder to take precautions," Pedersen went on to say.

Anyone with information about these cases should call 911.