Police release sketch of man who broke into home, attacked elderly couple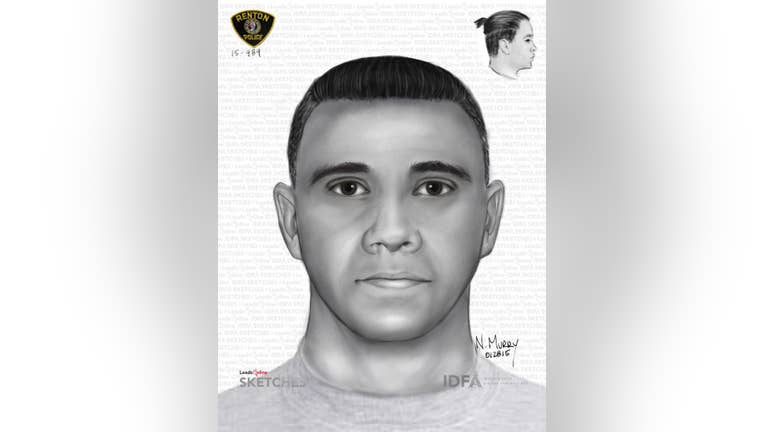 article


RENTON — Police are looking for a man who broke into a home and brutally attacked an elderly couple.

Officers received calls around 9 p.m. Saturday from a 74-year-old  woman saying she had been attacked at her Renton home in the 4000 block of Wells Avenue North by an unknown man. Police responded to the scene and found her and her husband, 86, inside, bleeding from serious injuries.

The couple were taken to Harborview Medical Center and are in stable condition.

According to Renton Police, the couple's residence was ransacked, with drawers pulled open and items scattered around the house.  Police said the suspect was a 35-45 year old Hispanic male, with no facial hair and grayish hair. He had very short hair on the sides of his head, and was wearing grey sweatpants and a matching grey sweatshirt.

Police are trying to identify a suspect in this violent crime, who was observed in the area prior to the assault and robbery.

A sketch of the suspect was released Thursday.

If you have information on the suspect's identity, you can call Det. Pete Kordel at (425-430-7647) or email him at Pkordel@Rentonwa.gov.  You MUST call Crime Stoppers as well though and get a Tip ID number to collect the reward.