Police release photo of Metro bus stabbing suspect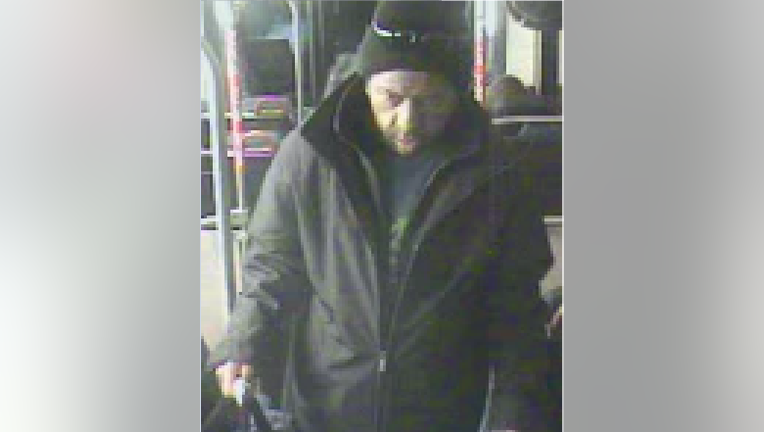 article
SEATTLE -- Police hope the public can help identify the man suspected of stabbing a King County Metro bus passenger on Christmas Eve.

According to the Seattle Police Department, a man wearing a black jacket and black knit cap was riding Metro No. 132 when he began to argue with a man he was sitting next to.

"The suspect began to argue with the victim about how close he sat to him," the Seattle Police Department crime blotter said. "The suspect then pulled out a knife and stabbed the victim multiple times."

The bus driver stopped the bus at 3rd Avenue and Marion Street and the suspect fled on foot before officers could arrive, police said.

The victim was taken to Harborview Medical Center in stable condition.

Detectives said the suspect is a black man in his 40s or 50s. He was last seen running from the bus.

Officers are also looking to talk to any passengers aboard the bus who may have witnessed the attack. If you recognize the suspect, or have additional information on the incident, call the tip line at 206-233-5000.