Police: Portland dad left 2 kids in hot van to get massage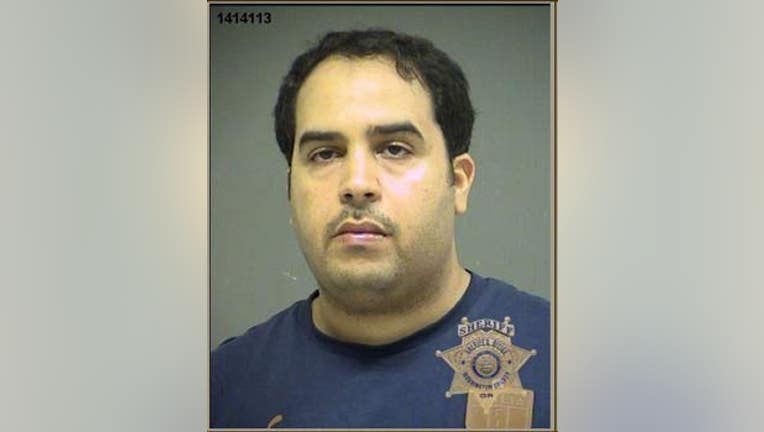 PORTLAND, Oregon (KPTV) -- A Portland man left his two children alone in a hot van while he went to get a massage at Massage Envy in Sherwood, police said Tuesday.

Khalid Albugami, 35, is being charged with two counts of second-degree child neglect.

Sherwood police said they were called to Massage Envy at about 1:15 p.m. Tuesday. When they arrived, they found paramedics from Tualatin Valley Fire and Rescue checking on the children, who were ages 5 and 6.

Employees at the Massage Envy tell FOX 12 they didn't realize the kids were in the car until they began honking the horn.
"We heard this horn honking out in the parking lot and it was not the normal alarm honk, it sounded more like kids honking," said Massage Envy General Manager Sunshine Fugit. "Now I realize that was a blessing, if they hadn't have been honking, we wouldn't have paid attention to the car.

The van was parked in the sunlight and the children were hot and sweating inside, police said.

"I asked them if their Mom or Dad was inside, and they said no, but they didn't actually speak any English. We mostly just made faces, giggled and laughed, to keep them calm while we waited for police. I have kids so that was easy, " said Fugit.

Fugit says it wasn't until paramedics arrived that she realized Albugami was in the middle of a 50 minute massage. She tells FOX 12 she rushed in to stop the session and asked him to step outside.

Albugami allegedly told employees the children's mother was with them, but that was not the case, according to police.

Officers took the children into protective custody and eventually released them to their mother. They did not need to be taken to a hospital.