Police on the lookout for serial convenience store robber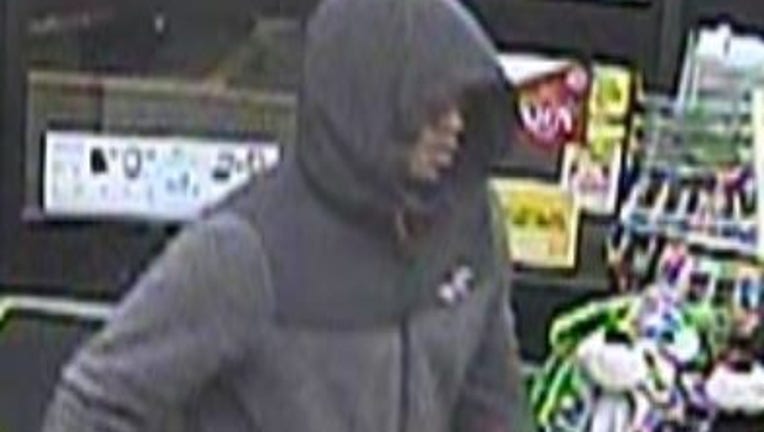 article


FEDERAL WAY - He's armed, and dangerous, and police are trying to stop him before his strikes again.

Police in South King and Pierce counties are on the lookout for a man suspected of robbing 15 convenience stores in the last few weeks.

The suspect has a consistent modus operandi in each of the cases, Cathy Schrock with Federal Way police said. The suspect appears to be an adult Samoan or black male, approximately 5'6", usually wearing a hooded Hollister jacket (gray) Hollister emblem in WHI California in RED (left breast), red or black gloves, multi-colored scarf or bandana to cover his face.

The suspect displays a gun and demands cash from the register, then flees the location on foot. K9 tracks have been unsuccessful, leading investors to believe the suspect leaves the area in an unknown vehicle.

Here are the most recent locations the suspect has robbed:

11/26/2014: 5:32 PM (Wed) 7-Eleven – 4627 SW 320th, Federal Way

11/28/2014: 2:59 AM (Fri) 7-Eleven – 19825 Mountain Highway, Spanaway

11/28/2014: 4:18 AM (Fri) 7-Eleven – 801 South 56 St, Tacoma

11/29/2014: 10:51PM (Sat) 7-Eleven – 2904 Kent-Des Moines Rd, Des Moines

11/29/2014: 11:39 PM (Sat) 7-Eleven – 28719 Military Rd S, Federal Way

12/04/2014: 5:10 AM (Fri) 7-Eleven – 104 SW 312 ST, Federal Way

12/07/2014: 3:57 AM (Sun) 7-Eleven - 32935 1 AV S, Federal Way

Police need your help to catch this suspect. If you have any information regarding these incidents, please call 911.