Police: NY clerk paid $1000 instead of $1-million lottery winning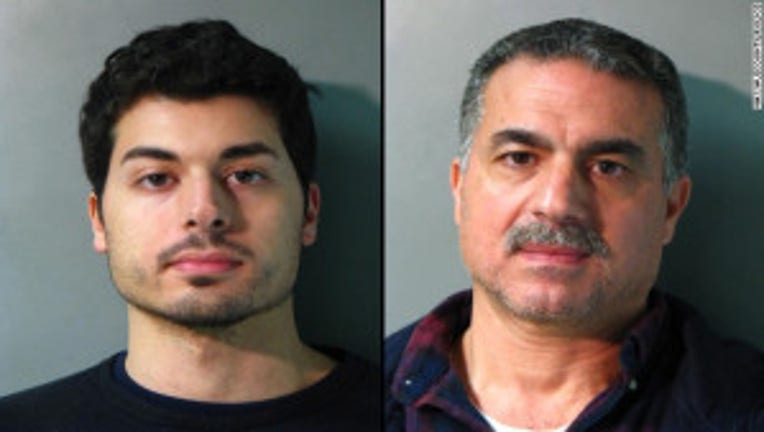 article


(CNN) -- Congratulations, the $10 lottery ticket you just bought in our convenience store is worth $1,000! Here's your money!

Should you be suspicious?

If you're a customer at the Peninsula Deli & Grocery in Hempstead, New York, the answer may be yes.

The store's owner and his son, a clerk, were arraigned Saturday on grand larceny charges, accused of trying to cheat the unnamed lottery winner, whose ticket actually was worth 1,000 times what they gave him.

Their attorney said the real culprit was a malfunctioning lottery machine, CNN affiliate WCBS-TV reported.

In either case, the winner was smart to question his apparent good luck.

How big a winner?

Police said an unnamed victim, who does not speak English, believed he had a winning scratch-off ticket and handed it to clerk Karim Jaghab, 26, to scan into the New York Lottery computer and confirm his winnings.

New York Lottery payouts of less than $600 can be paid immediately by store clerks, Nassau County police said in a statement. But Jaghab told the victim his ticket was worth $1,000 and gave him that amount in cash in exchange for the ticket, police said.

The scratch-off ticket actually was worth $1 million.

'Don't involve the police'

The victim returned to the store Friday and questioned Jaghab, according to police.

The victim said Jaghab then told him, "I will pay you $10,000 as long as you don't involve the police," authorities said.

Store owner Nabil Jaghab, 57, also told the victim the ticket was worth $10,000, police said.

The victim called police, who found the ticket was a $1 million winner.

A scam or computer error?

The defendants are accused of planning to cash the ticket at a lottery office.

Their attorney, Matthew Fleischer, said in court the store's lottery machine at the store was not working properly, WCBS reported. Fleischer said they cooperated in the investigation.