Police: Mom praised for saving son from explosion admits she started fire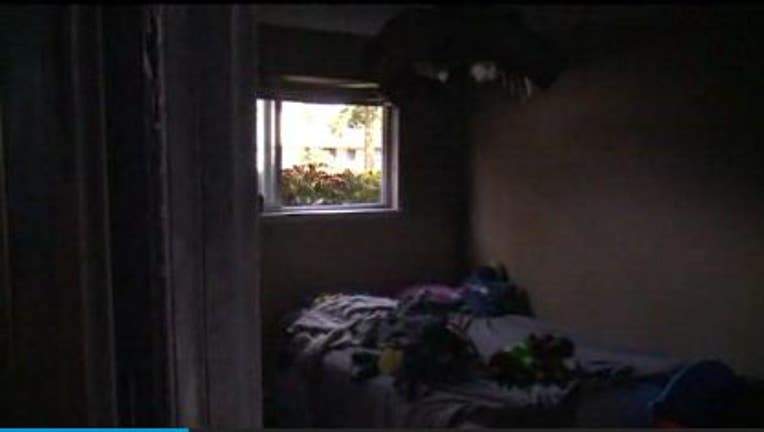 TACOMA -- A Puyallup mother who firefighters initially called "Superwoman" and praised for the way she saved her young son from a home explosion was arrested Thursday for suspected arson in the case, the Pierce County Sheriff's Department said.

The woman, Melinda Kay Sayers, admitted Thursday that she started the April 1 fire in her home, sheriff's detective Ed Troyer said.

She was taken into custody and was being held in the Pierce County Corrections Center. Her first court appearance was set for Friday.

The day after the story was reported of her and her son's escape from the home explosion, her hospitalized baby girl, Abigail, who was born three months premature with severe brain damage, died at Seattle Children's Hospital.

That tragedy, along with the loss of the couple's home in the explosion, led to public fundraising efforts for the family.

At the time of the explosion, Sayers said she and her 2-year-old son were at home when "thick, black smoke" suddenly came billowing in a bedroom and trapped her and her son in the bedroom. She said she opened the bedroom window, kicked out the screen, threw her son out the window and then jumped out after him. "About two to three seconds later, there was a huge explosion," Sayers said.

The problem was suspected to be a leaking oxygen tank; the oxygen tanks were in the house for Abigail, who, she hoped, would be coming home from the hospital soon.

"The fire was reported on April 1st," Troyer said. "Detectives immediately noticed that the fire was not consistent with the evidence at the scene to be an accident. Through investigation, including an  interview of the suspect today, enough evidence was obtained to make the arrest.

"Suspect Sayers states she started the fire because she had too much going on and wanted her daughter to stay at the hospital," Troyer said.