Police: Masked robber terrorizing South Sound restaurants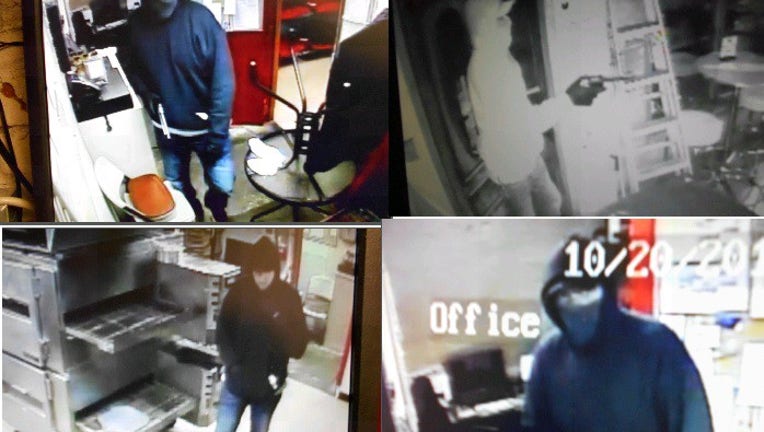 OLYMPIA -- Police are looking for a suspect possibly responsible for a string of strong-armed restaurant robberies, most recently entering a pizza restaurant wearing a ski mask, zip-tying employees at gunpoint and robbing the store before driving away.

Around 11 p.m. Monday, a man wearing a mask entered the Pizza Time restaurant in the 300 block of East Pioneer Street in Puyallup holding a handgun, police said. The man ordered restaurant employees into the bathroom and made them zip tie themselves to the stalls before robbing the store of about $1000.

The robbery suspect then gave store employees a pair of scissors to cut themselves free and left the store, police said. Employees freed themselves and called police.

Employees said the man was about 6-feet tall, 200 pounds and wearing jeans, a dark gray hooded sweatshirt and a gray ski mask. He left the restaurant in a newer, tan, Subaru Legacy 4-door.

The man matches the description of a serial robber who has held up a series of restaurants recently from Olympia to Spanaway, police said. On Oct. 20, a Pizza Time in Olympia was robbed, and the suspect pointed a gun at the store employees before tying them up with zip ties. A similarly described suspect also robbed an Olympia Taco Bell on Oct. 14 and a Bank of America on Sept. 20.

Police encourage anyone who has information about the robberies to call the Puyallup Police Department Tip Line at 253-770-3343.

Individuals can also call the Thurston County CrimeStoppers hotline at 1-800-222-TIPS.