Police: Man steals purse from 82-year-old woman as she walks to her car


SEATTLE -- An elderly woman had her purse stolen as she left a Walgreens drug store in southwest Seattle. Surveillance cameras captured the incident.

It happened in the parking lot of the Walgreens on 16th Avenue Southwest near Roxbury Street.

The victim said it happened so fast, she's just glad she didn't get hurt.

"It makes me angry, yes, but it makes me sad," said Marie Hagenaars, who makes a weekly stop at the Walgreens -- something she's done for nearly 20 years.

On August 1, surveillance video shows the 82-year-old paying for her items before heading to the parking lot.

"My purse was on my shoulder but it was kind of over the shoulder and I felt the young man come up behind me. Then all of a sudden he manages to grab the purse and have it off my arm and was running out of the lot with it," said Hagenaars.

She remembers seeing the suspect outside the store as she walked in and she believes he may have been waiting for her to leave.

"He looked hale and hearty and like he could be doing something," added Hagenaars.

"If you watch the video you'll see the victim walking very slow. Her pace is very slow. You can just see him countering what she's thinking and all of a sudden he closes in, just like a lion on a gazelle, makes a run at her and grabs her purse and then disappears out of sight," said retired Detective Myrle Carner, with Crime Stoppers of Puget Sound.

Everything in her bag, from her cash, credit cards, car keys, even irreplaceable pictures of loved ones, was all stolen.

"We want to always carry the purse in front and keep the strap wrapped around your neck. Cover your purse in such a way it's difficult to be seen."

Hagenaars is now extra vigilant when she's out and despite what she's been through, Hagenaars is still in good spirits because she knows it could have been much worse.

"I just figure it won't help me any to be sad or cranky or everything else, I'm OK" added Hagenaars. "Probably wouldn't help him any, but I'd tell him: Shame on you for picking on older people."

That suspect is described as a white man about 5-foot-8 with a slim build.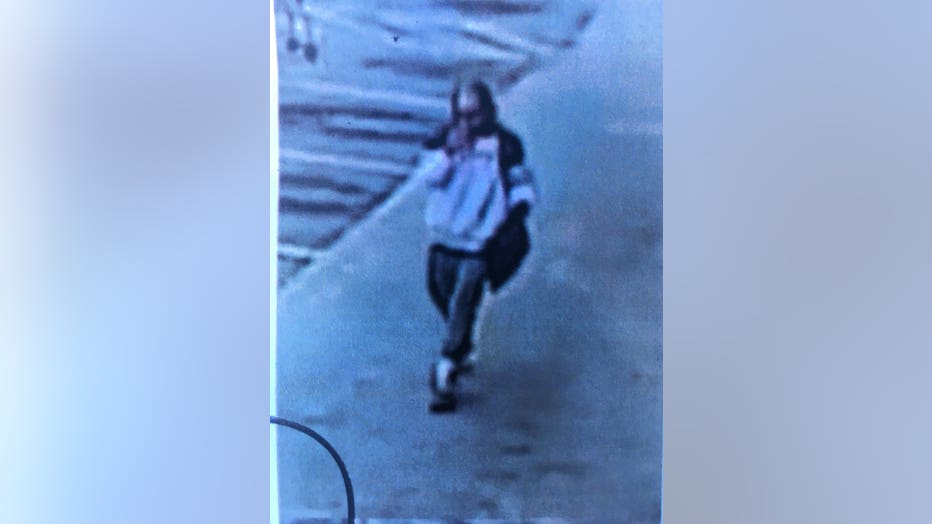 Crime Stoppers is offering up to $1,000 reward for information that leads to an arrest.That number 1-800-222-TIPS.