Police: Man shot after he raised a piece of rebar at cops dies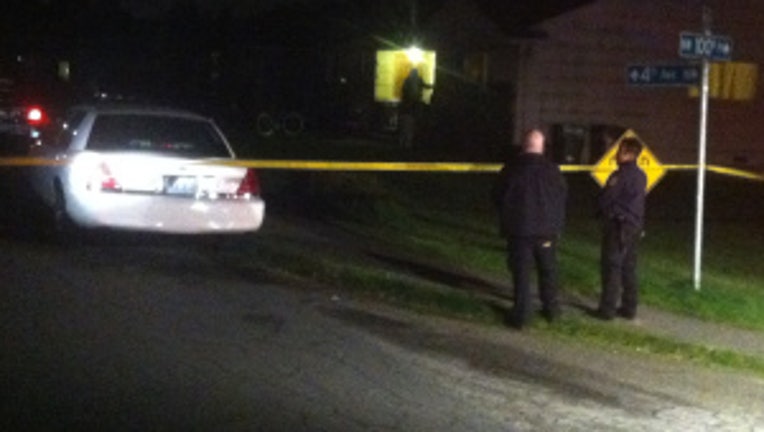 SEATTLE -- A man who was shot by police following a domestic violence hostage situation died Wednesday at Harborview Medical Center.

According to the Seattle Police Department, the 21-year-old man, Jack Sun Keewatinawin, a Native American, died from gunshot wounds.

Police contacted the man after a call came in at about 7:30 p.m. from a family involved in the domestic violence situation in the 10100 block of 4th Avenue Northwest. Officers received a report that the man was holding a knife to his father's throat.



According to Seattle police:


"The 911 call stated that a family member was threatening to hold the father hostage with a knife," the Seattle police blog said. "Officers arrived at the house and made contact with the adult male suspect as he was walking out the front door. Officers were able to separate the suspect and the father and began giving the suspect verbal commands.

"The man refused to follow the officers' commands, and attempted to get back into the house.  At that point, one of the officers deployed his Taser, but it was ineffective.

"The suspect fled down the street and officers deployed a Taser, which had no effect.  Officers pursued the suspect through the yard and again deployed a Taser, again without effect.

"The suspect stopped and confronted officers with a large piece of rebar metal. One of the officers had slipped and fallen near the suspect's feet. The three officers were forced to fire their weapons to defend themselves, striking the suspect."

The man was rushed to Harborview Medical Center, where he later died of multiple gunshot wounds, police said.

Detectives from the Homicide and Assault Unit are investigating the incident. No officers were seriously hurt.