Police: Man pretended to work for school transportation, attempted to lure young girl into van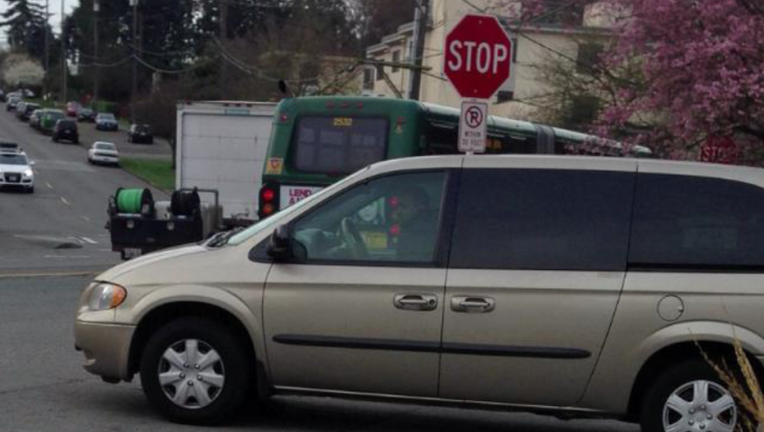 SEATTLE -- Police are on the lookout for the driver of a gold minivan reportedly posing as a school transportation official while trying to lure a child into his van.

A mother and her elementary school-aged daughter were waiting for the bus Wednesday morning near the intersection of 34th Avenue West and Brygger Drive West in the Magnolia neighborhood when a man driving a gold minivan pulled up to the pair, Seattle police said.

The man claimed he was working for school transportation, and allegedly told the mother he was there to pick up her child.

The mother refused to let the child go with the man, police said, and she took out her cellphone and began snapping pictures before the man drove off, police said.




Parents such as Julie Carr has a 7-year-old son who goes to the school.

"It's really scary because we live close by and it involves children.  I mean, I know property crime has been up in the area but it's different when it affects your children," Carr said.

For Carr, the incident is a reminder to talk to her kids about stranger danger.

"We're going to talk about it tonight. about who you can ride with and who not to ride with, and always walk in pairs," Carr said.

Police are working with school officials to gather information. Anyone who has information about the man or the vehicle is encouraged to call 911.

Lawton Elementary School released a letter to parents of students Wednesday, notifying them of the reported luring and reminding them to talk to their children about safety. Seattle Public School officials encourage students to walk to school in groups, and be aware of their surroundings.

The Lawton Elementary School principal, Dorian Manza, says school security has been alerted and the school plans to speak with students about stranger danger.

"We have a profound responsibility even more so now more than ever I believe to keep our students safe," Manza said.