Police: Man intentionally set fire at Tumwater museum out of anger toward other person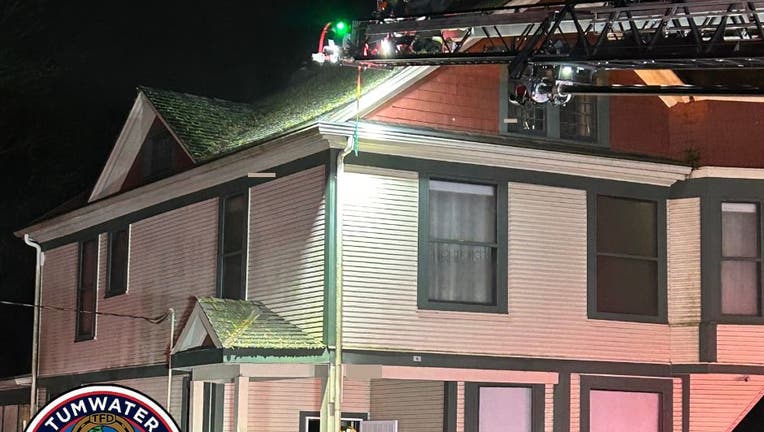 article
TUMWATER, Wash. - A man has been arrested after he allegedly intentionally set a fire at the Brewmaster's House (formerly the Henderson House Museum) in Tumwater on Friday. 
Fire crews responded to the museum on Deschutes Parkway around 6:08 a.m. on Jan. 21 for reports of a fire. Crews were able to put the fire out, but there was substantial damage to the exterior of the historic building. 
Police looked at nearby surveillance video and saw a person walking toward the building and lighting a butane torch. The same man was seen on camera trying to light the building on fire. 
Nearly four hours after the fire, investigators saw a man who was wearing the same clothing as the person on the surveillance video. 
Police said the man had fresh burn wounds on one of his hands and when pressed, admitted to attempting to set the fire, saying he did it out of anger towards another person.
He was booked into Thurston County Jail for second-degree arson.