Police: Man drove truck into ex-wife's home, attempted to shoot her, then kills self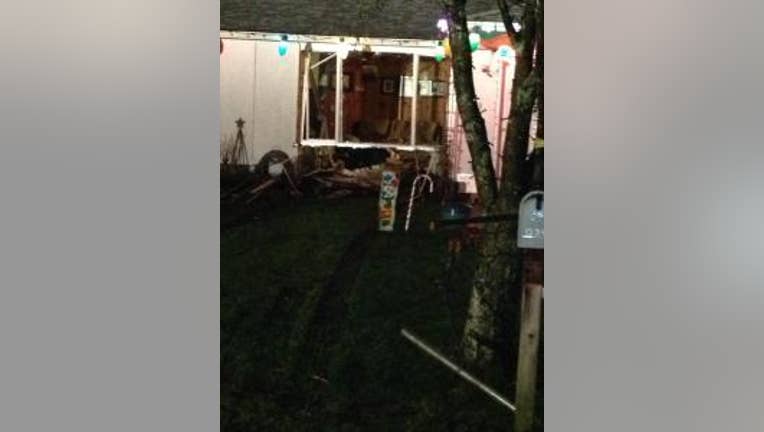 KENT, Wash. -- King County Sheriff's deputies are searching for a man who rammed his truck into his ex-wife's home Thursday morning in Kent.

According to deputies, the man drove into his wife's home early Thursday morning in the 15300 block of SE 307th Street.

After ramming his truck through the front window, the suspect then allegedly fired a gun and his ex-wife was shot in the hand. She was transported to a local hospital with non-life-threatening injuries.

Three children, ages 10 to 18, were in the home at the time of the incident. They made it out safely, police said.

After the shooting the suspect fled the scene. His vehicle was later recovered near the 21300 block of Mount Index River Road and police said they found a body, believed to be the man, who appeared to have died from a self-inflicted gunshot wound.