Police: Man charged with stealing Victoria Clipper said he was pirate 'Zero'
SEATTLE --  A 32-year-old man charged with stealing an $8 million Victoria Clipper passenger cruise ferry from the Seattle waterfront on Dec. 1 told police at the time that he was a pirate named "Zero" and asked that a woman to be brought to him, King County prosecutors said in court documents released Wednesday.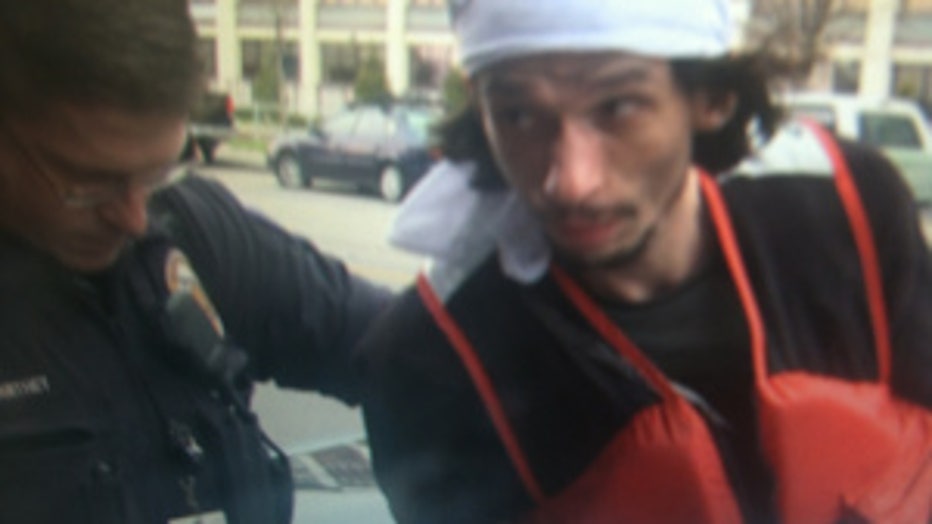 The defendant, Samuel Kenneth McDonough, was charged Wednesday with first-degree theft, second-degree burglary and first-degree malicious mischief.

He was being held in the King County Jail on $200,000 bail.

"Apparently on a whim as a birthday present to himself, Mr. McDonough took control of an $8 million, 480-ton, 132-foot passenger cruise vessel and ripped it from the dock at the Seattle waterfront in the predawn darkness," prosecutors said in court records. "Despite the fact that the 33-foot-wide catamaran is capable of more than 31 knots, Mr. McDonough's only prior experience operating any kind of boat was with a Sea-Doo personal watercraft, he later told police.

"When contacted by police SWAT-team officers while adrift in Elliott Bay, Mr. McDonough proclaimed himself a pirate, and said he intended to flee the country to Victoria, B.C."

He later told police he wanted to drive the boat to West Seattle or the Duwamish River and ditch it.

In other court records, the Port of Seattle Police Department said when its officers confronted McDonough while he was adrift in Elliott Bay, "The subject identified himself as 'Zero' and requested safe passage somewhere where he would not get in trouble for stealing the boat. Throughout the conversation, 'Zero' made several rambling statements regarding maritime law, piracy and international waters. 'Zero' at one time requested a woman be brought to his location because he was lonely."

Police said that after his arrest, they found a bottle of wine lying on the floor of the main cabin and two bottles of liquor lying in a seat.