Police looking for suspect in Capitol Hill shooting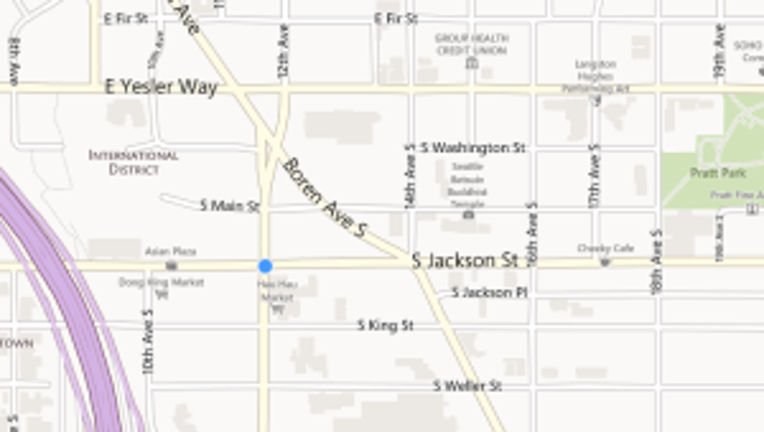 SEATTLE -- Police are looking for a suspect who allegedly shot a 19-year-old man early Sunday morning outside of a Capitol Hill bar.

Police responded to 911 calls of shots fired in the area of 12th Avenue South and South Jackson Street at 3:36 a.m. Officers arrived to find a large group of people standing around in the 1000 block of South Main Street, but no one claimed to know anything about a shooting.

A 19-year-old victim with a non-life-threatening gunshot wound to his right upper leg was taken to Harborview Medical Center's Emergency Room by friends. According to police, the victim was shot near the intersection of 12th Avenue South and South Main Street following an argument he had with an unknown suspect inside a nearby bar. The suspect shot the victim and fled the scene on foot.

The suspect is described as a light-skinned East African male in his 20s, 5'7" and 150 pounds. He was last seen wearing a dark hooded sweatshirt and blue jeans.

Anyone with information on the shooting or the suspect is asked to call 911 or the Seattle Police Department.