Police looking for suspect in bike vs. bike hit-and-run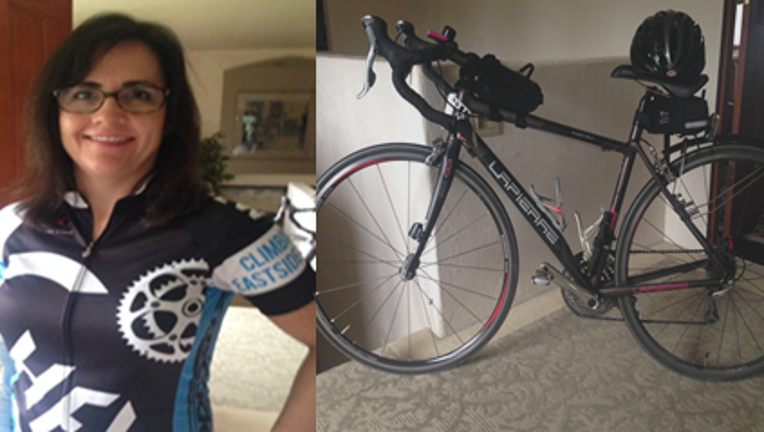 SEATTLE -- State troopers are investigating a bike-on-bike hit-and-run collision that seriously injured a female cyclist late last month on the Interstate 90 bridge bike path.

According to the Washington State Patrol, a woman was riding her bike April 30 eastbound on the I-90 bridge when she was struck by a cyclist heading the opposite direction. According to the woman, the suspect veered to the left, hitting her. The female suspect initially stopped and asked if the victim was "OK," but rode away a short time later while the victim remained on the ground.

The female victim suffered serious injuries to her elbow and hip, troopers said.

The suspect is described as a white female, about 25-35 years old with sandy blonde, shoulder length hair. She was wearing a "tour Type" bike and was not wearing a helmet or traditional cycling clothing officials said.

State patrol detectives are requesting any information regarding this incident including witnesses who may have had contact with the suspect or victim.

If you have any information related to the collision or the events leading up to the collision, call detective Ruth Medeiros at 425-401-7719.