Police looking for serial convenience store robber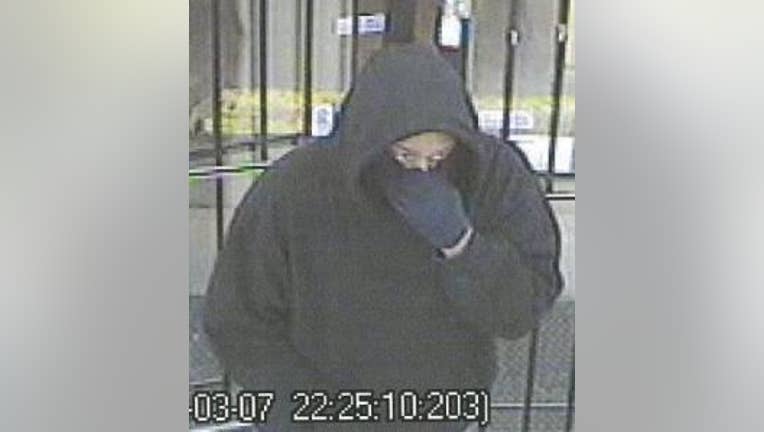 article
TACOMA - Police need your help tracking down a serial convenience store robber.

Police say this guy is responsible for up to 18 armed robberies from December 26, 2013 through March 8, 2014.

The robberies have all occurred between 7 p.m. and 11:45 p.m. at convenience stores and gas stations in the City of Tacoma and in the Midland area of Pierce County.

The suspect enters the store, displays a handgun, demands cash and threatens to shoot the clerk.  The suspect takes the cash and walks out of the store.

The suspect is described as a black male in his 30's, and about six feet tall with a heavy build.  During the robberies, he wears a black hooded sweatshirt, black gloves and a black mask.

If you have any information on who this guy is - call Crime Stoppers at 1-800-222-TIPS.