Police looking for men who reportedly kidnapped, robbed woman outside mall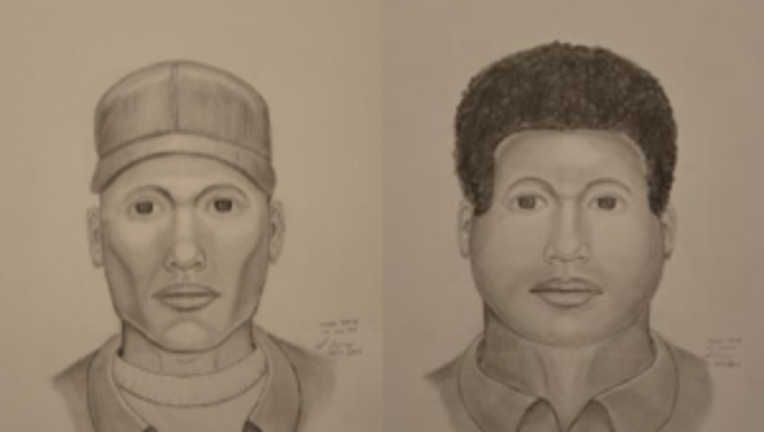 FEDERAL WAY -- Police are asking for the public's help in identifying two men who allegedly kidnapped a woman, forced her into a car and made her withdrawal cash from a nearby bank before releasing her last month outside a mall.

According to the Federal Way Police Department, the woman was walking during her Oct. 4 lunch break around the Commons Mall in the 1900 block of South Commons Way. She walked around the back of her vehicle to return to work, police said, when a black man in his 30s approached her and reportedly said he had a gun and a bomb and instructed her to get into the car. The women complied, police said, and drove around until they met another male in his 30s.

The two men threatened the woman, police said, and she offered to drive them to a bank and withdraw money from her account. She took out $1,000 and gave it to the suspects, who also made off with a diamond ring before bailing on foot.

Police said the woman was extremely shaken when she finally decided to call authorities.

The suspects are one light-skinned black male in his 30s, who had a noticeable gap in his front teeth. He was wearing white tennis shoes with orange stripes. The suspect did show the butt of his gun. The second suspect was shorter than the first, police said, with kinky hair and a gold front tooth.

Anyone with information on the crime is encouraged to call Crime Stoppers at 1-800-222-Tips. Information leading to the arrest of the suspects may be awarded with a $1,000 reward.