Police looking for man who allegedly groped 12-year-old at Walmart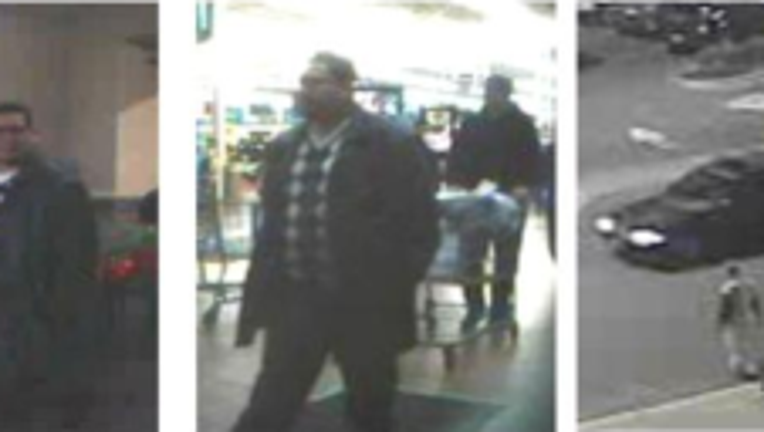 FEDERAL WAY, Wash. -- Federal Way police were looking Thursday for a man who allegedly followed a 12-year-old girl around Walmart and groped her in an aisle Monday evening. (It was initially reported that the girl was 9 years old.)



According to the Federal Way Police Department, a male suspect entered the Walmart Supercenter at 34520 16th Ave S. and appeared to "target" a 12-year-old girl walking around the store with her mother. The man allegedly groped the girl as he walked past her in the aisle.

Police said the mom got a glimpse of the man and got suspicious.

"She felt as if the proximity of this gentleman near her daughter was too close and immediately asked her if he had touched her and she acknowledged that he had," Federal Way Police Department spokeswoman Cathy Schrock said.

Store employees and the girl's parents followed the man out of the store while police were called.

The suspect is described as a Hispanic male, 5-foot-7 with a chubby build, black hair, glasses and a black leather trench coat. He left the store in a dark-colored passenger car with a sunroof.

"We don't know the facts of the situation. We don't know if it was accidentally done or purposefully done," said Walmart shopper Jennifer Robinson.

But police said they have no doubt the groping was intentional.

"It was a very deliberate touching," said Schrock.

Walmart shopper Kyle Fife said he is always on the lookout when he is out with his daughter.

"I've been in here a 100,000 times. Nothing has ever happened, but if the one time it does happen, I would freak out," said Fife.

The cautious dad said he has already warned his daughter not to talk to strangers and to scream if someone she doesn't know comes up to her.

"Who knows what will happen to the next kid? It starts from touching one kid and it progresses into (something) way worse," said Fife.

Police have shared Walmart's surveillance footage with up to 100 businesses in the area so they can look out for the man should he come into one of their stores.

Anyone with information on the suspect is asked to call the Federal Way Police Department at 253-835-6783.