Police looking for man in Kent sexual assault


FEDERAL WAY -- A Federal Way mother wants the man caught who sexually assaulted her 6-year-old daughter at the Dollar Tree store in Kent Sunday afternoon.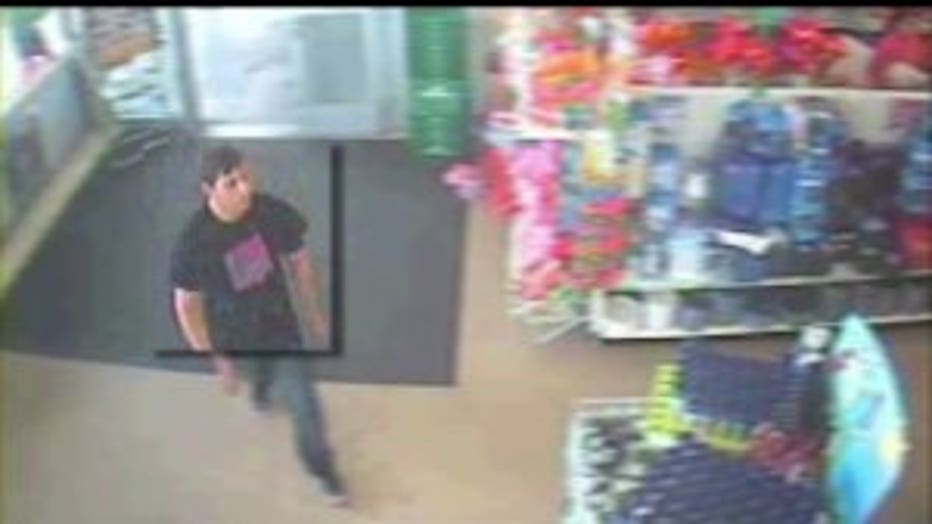 Tracy Daoang said Tuesday she let her daughter play on the toy aisle while she shopped at the store on Pacific Highway South, but when she went to check out, she says her daughter told her, "'Mom, there was a guy in the toy aisle touching' -- and she made the hand gestures."

Daoang was horrified to find out that's not all he had done.

"I unzipped her jacket and I pulled the sleeve off," Daong said, "and I held it and I threw it on the grocery cart and I just screamed: Somebody call 911!"

As soon as employees heard about the assault, employees locked down the Dollar Tree but the suspect was gone. Officers fanned out through the area but were unable to find the suspect.  Daoang says her daughter watched the surveillance video and quickly pointed out the suspect.

"As soon as this particular person walked in the store," the mother said, "she jumped up and said, 'Mommy, this is the man. This is the man.'"

Kent police detective Melanie Frazier issued a community alert for people to watch for the suspect and released the pictures from videos of him.

Frazier said, 'This is the worst of the worse, anything like this where a person is so bold in broad daylight in a store to expose himself and fondle himself in front of a 6-year-old tells me that this guy's a pretty serious threat to children and we want him picked up."

For now, Daoang is trying to figure out what to tell her daughter, who she says is confused and scared.

Kent police say the suspect is white, 18 to 25 years old, dark hair, and anywhere from 5-foot-7 to 5-foot-11.

Anyone with information is asked to call Crime Stoppers at 1-800-222-TIPS.  There is a cash reward of up to $1,000 for information leading to the suspect's arrest.

Daoang says she hopes someone comes forward.

"I don't want this to happen to anyone else, and I want to be able to protect her and let her know that this is wrong. He's gonna get caught and it'll never happen again," she said.