Police looking for man accused of indecent exposure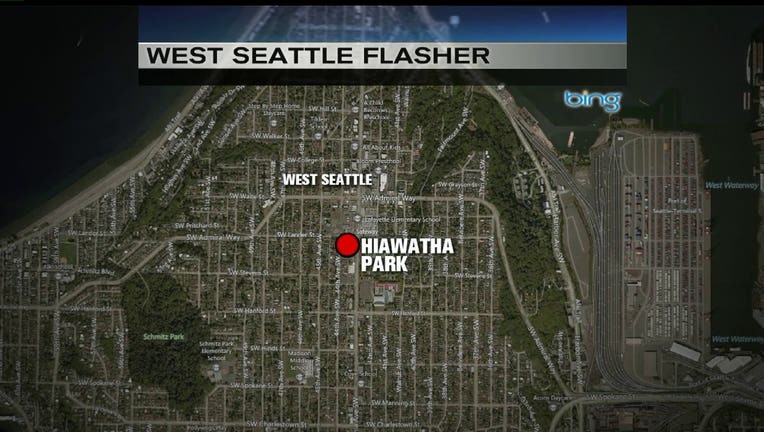 SEATTLE -- Police are searching for a man who exposed himself Tuesday afternoon in West Seattle.

A girl and her friend saw a man pleasuring himself on their way home from the Hiawatha Playfield, police say.



They saw a man sitting inside a car parked on the 4000 block of SW Stevens, according to a police report. As the got close to the car, the driver shut the door and sped off. They continued walking home and saw the vehicle again about two blocks down the street. The girl said the man was in the driver's seat pleasuring himself and, when he saw them, drove off again.

According to police, the girl saw the same car stopped in the middle of the road at the intersection of SW Stevens Street and 38th Avenue SW. She told officers the suspect then got out of the car and laughed as he pleasured himself. They got out a cell phone to call for help and the suspect took off north on 38th Avenue.

The suspect is described as white, 5-foot-9, with short brown hair and a "scruffy" beard.

If you see him or know who he is, call Crime Stoppers at 1-800-222-TIPS.