Police looking for 'Cyborg Bandit' serial bank robber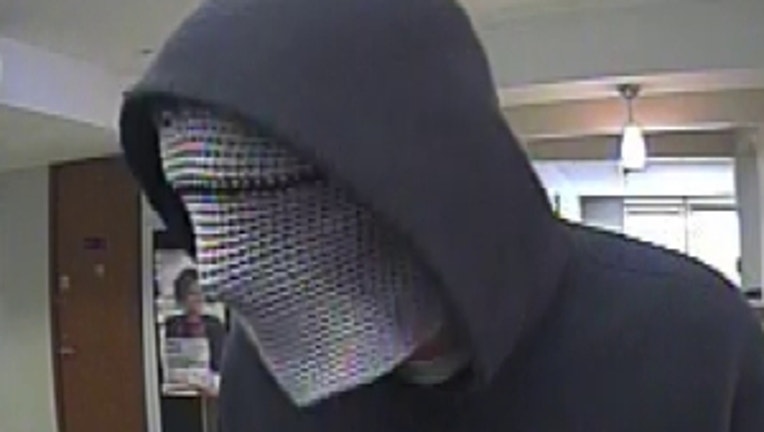 article
SEATTLE - Local law enforcement officers need your help identifying a serial bank robber.

Nicknamed the "Cyborg Bandit," the suspect covers his face with a distinctive cloth and wears the hood of his sweatshirt over his head. He also wears clean, latex gloves.  Police believe he is a white male, around six feet tall and is of thin build.

Police say he has robbed at least four different banks in the past two months, including a Key Bank in Bellevue, a Banner Bank in Woodinville, a US Bank in Shoreline and most recently, a Whidbey Island Bank in Bothell.

The first robbery was on Sep. 24 and the last one occurred on Oct. 23.

Anyone with information that can help identify the suspect should call Crime Stoppers at 1-800-222-TIPS.