Police: Kids found covered in feces, urine after mom skips town for days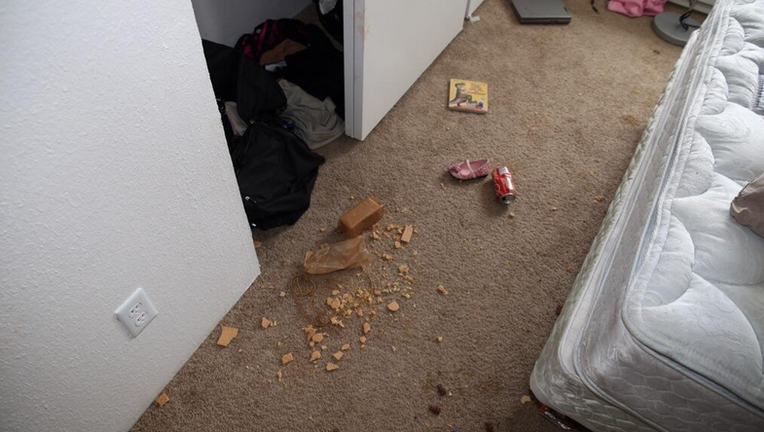 AUBURN -- An Auburn mom is in jail after police say she abandoned her two toddlers for the better part of a week.

Police found the woman's 1-year-old son and 3-year-old daughter covered in urine and feces.

Qiara Dennis, 23, was booked into the Cowlitz County jail on June 10th for outstanding warrants, but investigators say she never mentioned that she had children.

It wasn't until four days later that the apartment manager in Auburn called 911 when they noticed no one was watching the kids.

Cops say spoiled food and human waste littered the floor inside the Auburn apartment unit.

For days, all the kids ate were grapes and chips and drank only soda – they couldn't open the refrigerator.



Neighbors sprung into action when they saw the 3-year-old screaming from the second-floor window and begging for her mom.

"You could just hear the little girl saying, 'I can't open the door! I can't open,'" said next-door neighbor Celina Dominguez.

She said she didn't realize the children's mother had been gone for so long.

"This shouldn't have happened. With a 3- and a 1-year-old? They can't fend for themselves. They can't pour something to drink or use the sink," said Dominguez.

Police say the case is like nothing they've seen

"Never in my 22 years at the Auburn Police Department have seen a tragic child abandonment case like this one," said Auburn police Cmdr. Mike Hirman.

Court documents say Dennis' children were covered in dried feces and urine and the youngest had developed a rash on his genitals.

Dominguez hopes their mother will be punished for treating her kids so poorly.

"I think that people in her cases, they need the highest penalty," said Dominguez.

The kids were placed in foster care while their mother is charged with two counts of second-degree abandonment.

Dennis is in jail in lieu of $100,000 bail.