Police involved in wild goose chase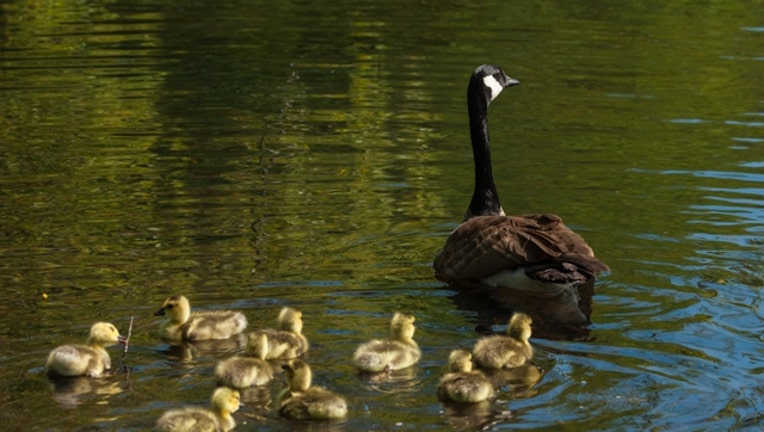 SHORELINE – A Washington State Patrol trooper is being lauded for his efforts to save a family of geese caught in a dangerous situation.

On Wednesday morning, Trooper J. Lauer responded to the area of Interstate 5 and 145th Street in Shoreline. There he found two adult geese and seven goslings. One of these adult geese had an injured wing. They weren't too pleased to see him, and began hissing at him, the trooper said.

Undeterred, Trooper Lauer wanted to make sure they made it to a safe location. Even though they got off the roadway, he felt it wouldn't be long before they decided to take another trip onto the interstate. That's when he called for backup.

Representatives from PAWS (Progressive Animal Welfare Society) and the Department of Transportation responded, and slowed traffic on the roadway so they could trap the geese and relocate them. Sadly, the injured goose was not able to be saved. However, the rest of the family was relocated to a safe waterway, away from I-5.

WSP says geese walking on the shoulder of the freeway have been going on for years. This 'goose commute' isn't just a danger to the animals, but also to drivers in the area who try to avoid hitting the birds.