Police hope surveillance footage can lead to clues in shooting death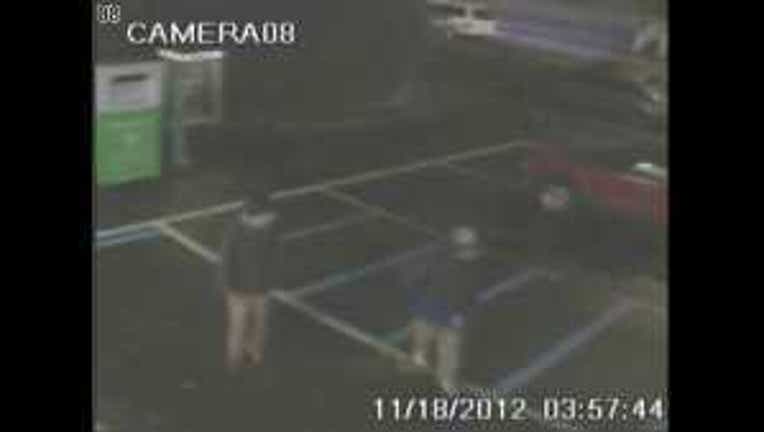 TACOMA -- Police are hoping to find two men spotted by a surveillance camera running away from a convenience store parking lot shortly after a Tacoma man was shot to death in a nearby gas station early Sunday morning.

Surveillance video from a gas station on 56th Street and South Lawrence Street in Tacoma shows two young men walking around the parking lot and then running away. Police believe the men are connected to a shooting that occurred  around the same time.

David Watson, 45, was shot in his pickup truck at the gas station early Sunday morning. The victim drove away but his truck went into a nearby park and rolled up onto a hillside at 54th Street and South Lawrence Street. He was found in his truck and taken to  Tacoma General Hospital, where he later died.

"We want the public's help in finding the individuals that are responsible for this," said Jonathan Watson, the victim's brother. "It's awful, it's bewildering. My family is inconsolable over this issue, this death. This is a devastating loss, loss for our family."



The victim's roommate told The News Tribune of Tacoma that the victim was out searching for his dog before he was shot.

"Two guys wandered in there," Tacoma police spokesman Mark Fulghum said of the surveillance video. "The victim just happened to stop there; we're not even sure why he was there. We're not sure what, if any, confrontation took place. Obviously some kind of interaction took place between everybody involved that led to a shooting. We don't know why."

Anyone with information on the suspects in the surveillance video or the shooting should call 911.