Police find teens believed responsible for cinderblock thrown from freeway overpass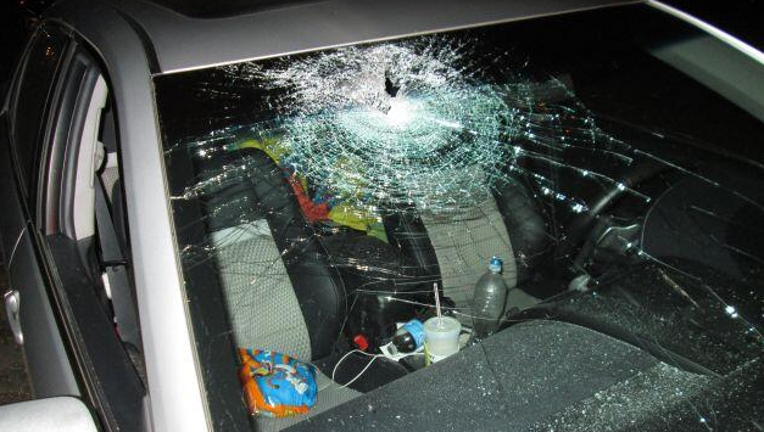 article


CRESWELL, Ore. — Oregon State Police have identified two teen boys believed to have thrown a cinderblock off an I-5 overpass hitting a Washington couple's car windshield and injuring a woman inside that car.

OSP said they had contacted the parents of the 16-year-old and the 17-year-old and that the teens are cooperating with the investigation.  So far the teens have not been arrested.  The Lane County District Attorney will determine whether the teens will be charged with a crime.

OSP said a Roy, Wash. couple traveling northbound on I-5 near Creswell, Ore. were hit by the cinderblock thrown from the E. Oregon Avenue overpass around 4:28 a.m April 13th. Police said the cinderblock crashed through the couple's windshield, and struck the woman in the passenger seat, causing her non life-threatening injuries to her face.

The woman was transported to Sacred Heart Medical Center at Riverbend for treatment. She was later released.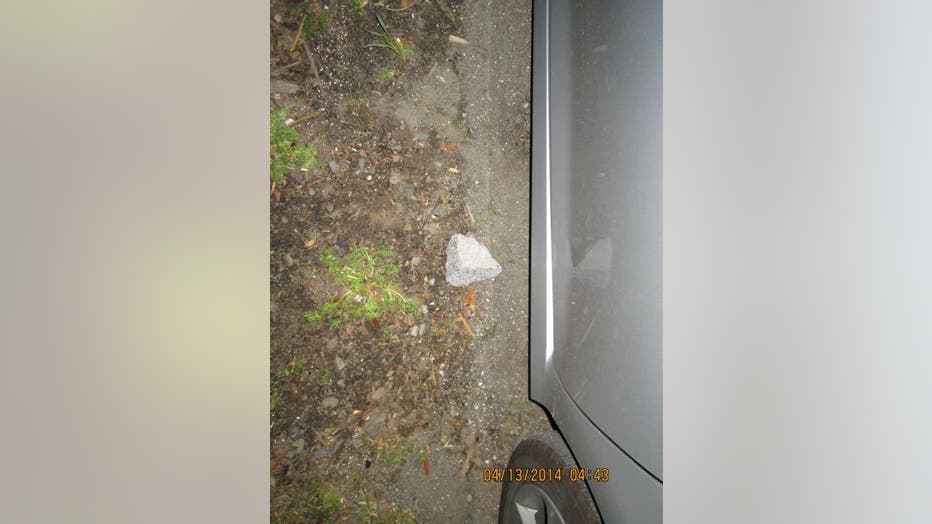 Photo of cinderblock. Courtesy OSP.