Police find car used by gunmen in killing of 23-year-old Kent man


KENT, Wash. -- The Kent Police Department said Thursday night officers had found the car used by suspects in the shooting death of a Kent man in his SUV in the parking lot of the Target store Wednesday night.

However, the police said, the suspects were still at large. The car was found in Renton, Kent police said.

No other information was released, including the identity of the victim.

Police said they were called to the parking lot at 26301 104th Avenue SE. when witnesses reported hearing shots fired just before7 p.m. Wednesday. When officers arrived, they found a SUV that had rolled into another car in the parking lot.

Inside the SUV was the driver, a 23-year-old Kent man, who was slumped over the steering wheel with gunshot wounds. Medics attempted CPR, but were unable to save the man's life.

The victim was not immediately identified.

Police said witnesses reported that the SUV and the occupant or occupants of a late 1980s or early 1990s silver or white Toyota Corolla were arguing in the parking lot when shots rang out. The Corolla then sped away.

"Preliminary reports indicate that this was not a random incident; however the motive at this time is unclear," Kent police said in a news release.

Police said there was a dog in the SUV that was unharmed.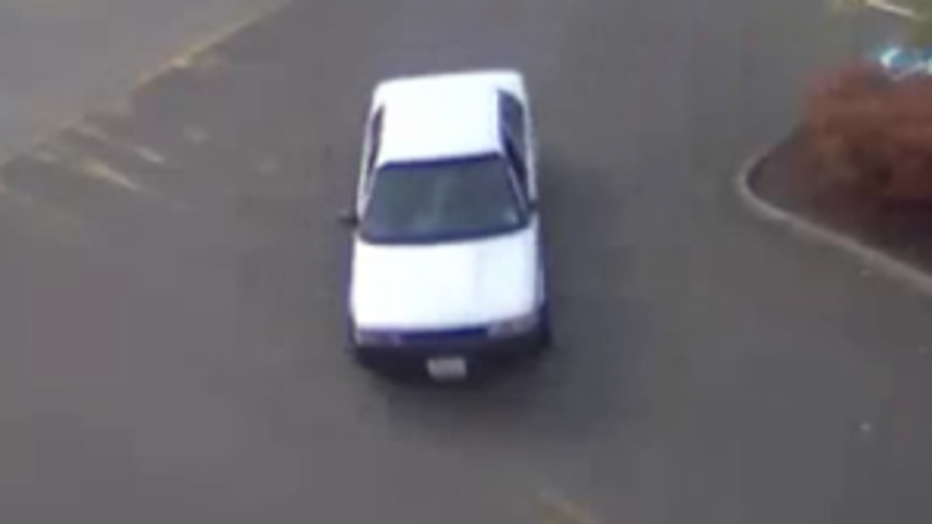 Police released these surveillance photos of the car believed driven by the suspect in the fatal Kent shooting. They say it's an early 1990s white or silver Toyota Corolla.