Police: Father kills 2-year-old daughter, tries to hang himself


TACOMA -- A 2-year-old girl is found dead in Tacoma. Her father is now under arrest.  Pierce County sheriff's deputies said he admitted that he killed her, and then they found him trying to kill himself.

"I'm shaking. It's just terrible," says Dorothy Aubrey.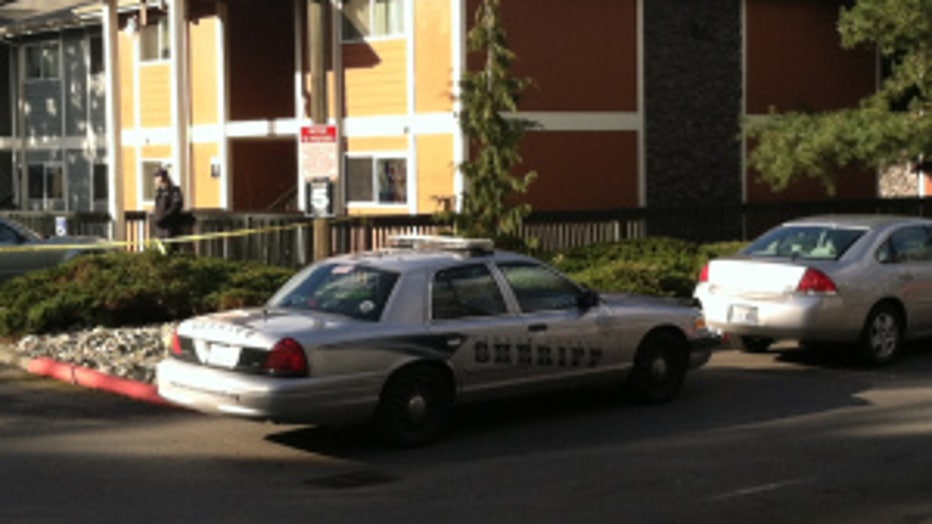 Photo of police at the scene of the attempted murder-suicide.


She can't believe the little girl who lived next door to her niece is dead.

"She was just learning to walk; in fact, my niece witnessed her first steps. She was telling me about it."

Sheriff's deputies say they came to the Woodmark apartments around noon today after getting a call from the girl's father.

"He called 911, said he killed his baby and was going to kill himself," says Pierce County detective Ed Troyer. "When we arrived, he had a dog collar around his neck, our deputies were able to cut it off and revive him."

But it was too late to save the little girl.

"We believe the father intentionally squeezed the baby to death, suffocating the baby," Troyer said.

Neighbors say the suspect's wife had recently left him and taken the baby to live with her parents. But the two appeared to be on good terms.

"My niece was just over there having dinner with them two nights ago and everything seemed fine," says Aubrey.

Deputies don't know why the suspect did this, although he did have a run-in with them recently.

"We know we have a mental health issue with him from a month before when we involuntarily committed him," says Troyer. "We don't think that has anything to do with this."

They hope to get some answers soon. But they know that won't take away the pain for those who knew this young girl.

"It just tugs at everybody, because most of us have children. When you have to work cases with children, it's heartbreaking."

The child's mother was contacted by family members and arrived while deputies were still investigating. Neighbors say she was distraught, collapsing on the ground when she was told that her baby was dead.