Police dog 'killed by terrorists' during Paris raid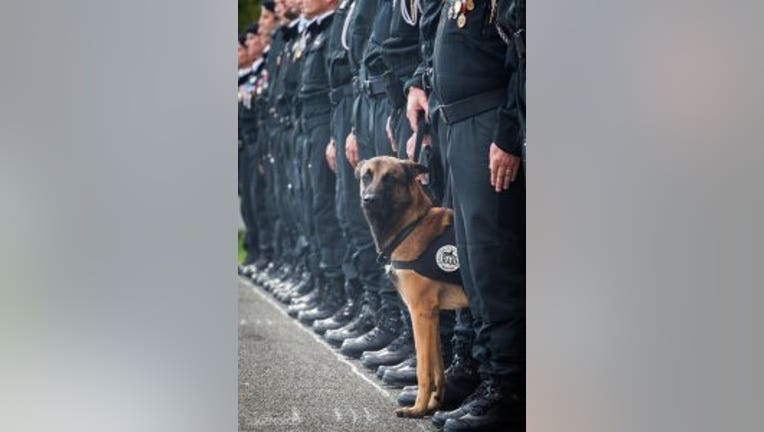 article


SAINT-DENIS, France -- A police dog was killed in the police raids on terror suspects in suburban Paris on Wednesday.

French police identified the K-9 as 7-year-old Diesel, a Malinois, also known as a Belgian Shepherd dog.

In a tweet, French police said Diesel was "killed by terrorists in the ongoing operation.

It is believed the dog was the first to enter the apartment where it terror suspects were thought to be hiding out. According to unconfirmed reports, Diesel died when a female suspect wearing a suicide vest blew herself up.

It was an hours-long ordeal that ended with two suspected terrorists dead, seven detained, new attacks potentially thwarted and further proof, according to French President Francois Hollande, that his country is "at war" with ISIS.

Police said five French officers suffered minor injuries.

Tweets of support quickly appeared on social media.