Police: Dealer who forgot duffel bag full of drugs on bus arrested when he checked lost and found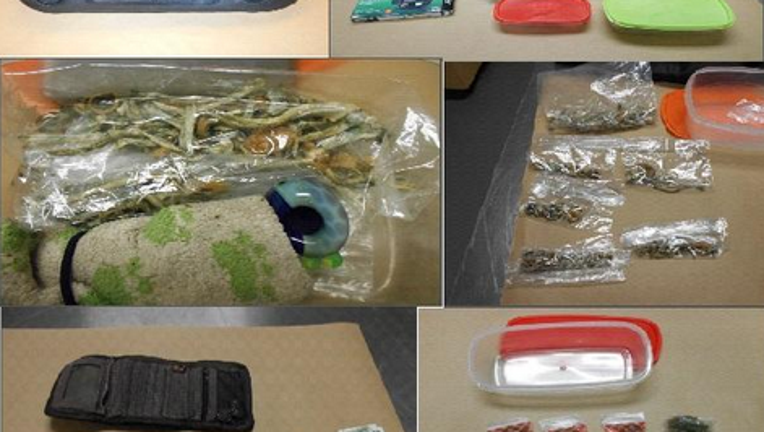 OLYMPIA -- An alleged drug dealer who forgot his bag of illicit goodies on an Olympia bus may have done better to chalk it up as a loss than try to retrieve the bag from transit staff.

Intercity Transit staff discovered a suspicious bag forgotten on a Sunday bus headed from downtown Olympia to Evergreen State College, Olympia police said.

Staff called police when inside the bag they discovered vast quantities of psilocybin mushrooms packaged for sale, marijuana, a scale typically used for weighing drugs and small zip lock bags. They also found a wallet identifying the owner and more than $440 dollars in cash, police said.

As police investigated the bag, a 43-year-old man approached the transit center's customer service desk to ask if they had found it left on a bus. Transit center staff told the man to hold on while they check, and he was contacted by police.

At first, the man said he wasn't sure how the drugs got in the bag, police said, but later admitted to planning on selling the drugs, telling officers "it was time for a change" in his life.

The man was arrested and booked into the Thurston County Jail, police said.