Police: Couple attacked, robbed after closing donut shop in Seattle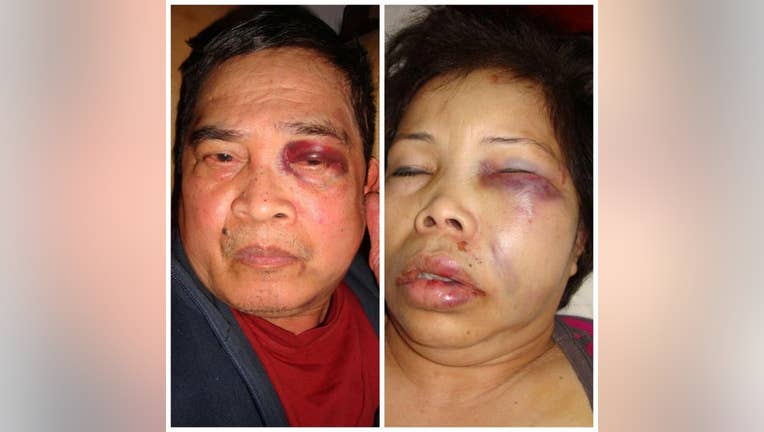 article


SEATTLE -- The owners of a Seattle donut shop were beaten and robbed as they went home for the night, according to Seattle police.

Detectives said Chea Pol and her husband Heng Hay were attacked after closing King's Donuts on the 9200 block of Rainier Avenue around 7:30 p.m. Friday. As they went to get into their car and drive home, a man opened the car door, grabbed the woman's purse, and punched her in the face repeatedly.

Police said the suspect took the purse and ran from the scene. Medics treated the woman and transported her to the hospital. Her husband was also injured.




Officers were not able to locate the suspect who was described as a black man in his 20s or 30s, 5-foot-5 to 5-foot-8, with a slim build -- wearing a black jacket, black pants and a black baseball hat.

The suspect also got away with a diamond pendant that has sentimental value to the victims.




Police collected evidence and robbery detectives are investigating.

If you have any information, call Crime Stoppers at 1-800-222-TIPS.

You must call the Crime Stoppers hotline with your tip to be eligible to receive a cash reward of up to $1,000.