Police: Burglar trio using trail systems to break into homes from Kent to Bellingham
BELLEVUE, Wash. - Police are warning the public about a group of burglars that have been breaking into homes from Kent to Bellingham. 
According to the Bellevue Police Department (BPD), detectives are looking into at least 16 burglaries – with most of them happening in the Lakemont area of Bellevue.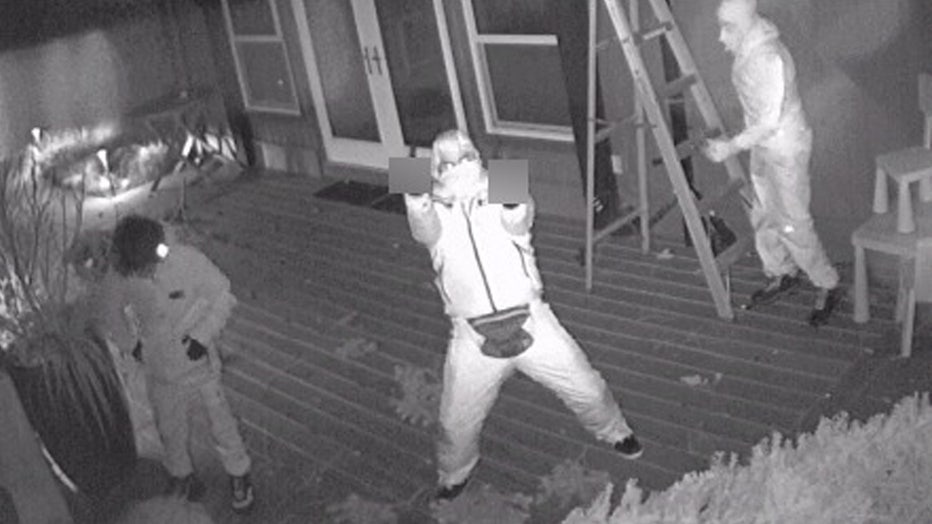 Bellevue Police Department
Authorities say the burglaries happen in the evening between 5:00-9:00 p.m. when homeowners are likely away. Investigators believe the suspects are using trail systems to enter and leave neighborhoods, and typically have a getaway car waiting for them at the trailhead. 
The BPD says the group often breaks into homes through the back door, but have also climbed through the second-story window. They also burglarize multiple homes in the same neighborhood per night.
They normally steal smaller items, such as jewelry, cash, purses and safes.
Authorities say the group travels in packs of three, and wear dark clothing, masks to conceal their identity.
RELATED: Maintenance man helps save woman hit in Mount Vernon double shooting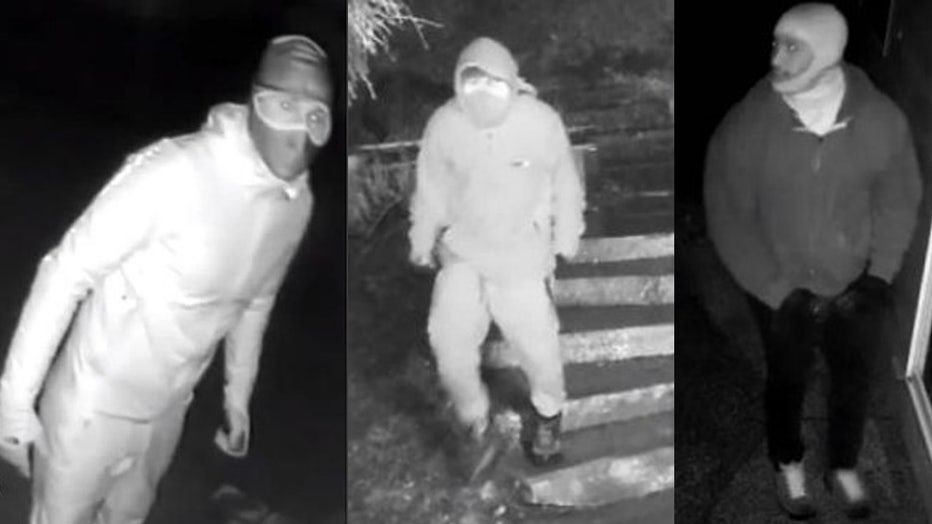 Bellevue Police Department
Investigators believe the suspects are part of an organized crime ring that has been targeting homes from Kent to Bellingham.
The BPD says they will be increasing patrols in neighborhoods, and will be working with other law enforcement agencies to track down and identify the suspects.
Authorities are urging homeowners to turn on their alarm systems, lock doors and windows and keep valuable possessions secure. Additionally, homeowners are encouraged to turn on outdoor lights, and consider purchasing motion-activated floodlights.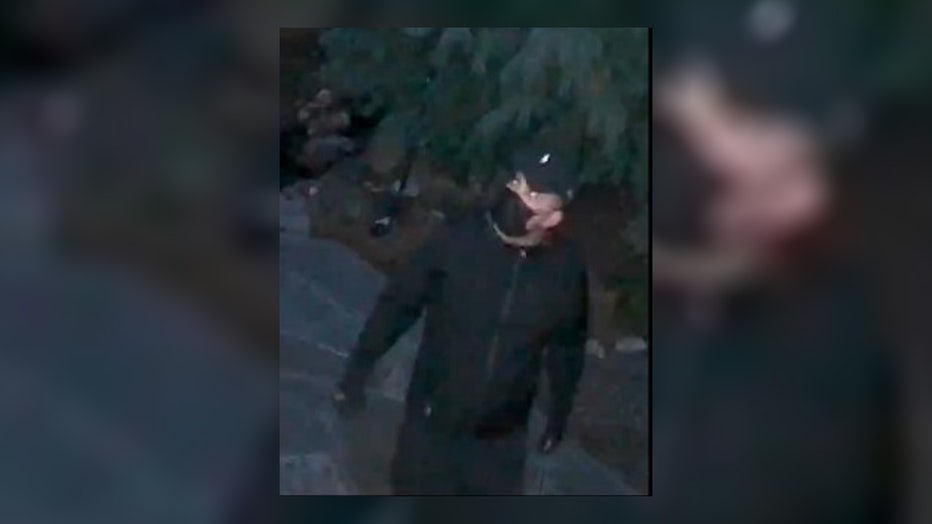 Bellevue Police Department
For people that plan on being away, the BPD is recommending that they routinely leave lights on to make it look like the home is occupied. They also encourage people with ladders or other climbing tools to bring them inside, so burglars do not have easy access to break in.
Authorities are asking residents to call 911 to report any suspicious activity.
RELATED: 2 arrested in connection to Marysville drive-by robbery, 'ghost guns' seized
This is a developing story.