Police ask for public's help to ID suspect who is groping, exposing himself to young girls
RENTON, Wash. -- New details are emerging about a man accused of preying on young girls inside local Walmart stores. Detectives say he's dangerous and still out there.

Police are asking for the public's help in trying to identify the suspect before he strikes again.




He's accused of groping a 10-year-old girl in the Renton Walmart, exposing himself to at least two little girls in a Federal Way Walmart, and trying to lure others with candy and money. Renton police says they know of at least 11 different instances of him trying to lure young girls.

Q13 News spoke with a father of an 11-year-old girl who says the man exposed himself to his daughter and a younger girl inside a Federal Way Walmart last Sunday.

"The guy pulled down his pants and showed his privates to the girls. They ran to their mom," the father said. "My wife and her friend tried to chase that guy, but the guy ran off."

That same day, detectives say, the suspect tried to make contact with at least 10 other girls.

Surveillance cameras at the Federal Way Walmart showed the suspect giving something to a young girl. On the video, it appears he's talking to her and he can be seen peeking around the aisle when she runs off.

Detectives obtained images of the suspect's vehicle -- a silver minivan, either a Ford Windstar or Freestar.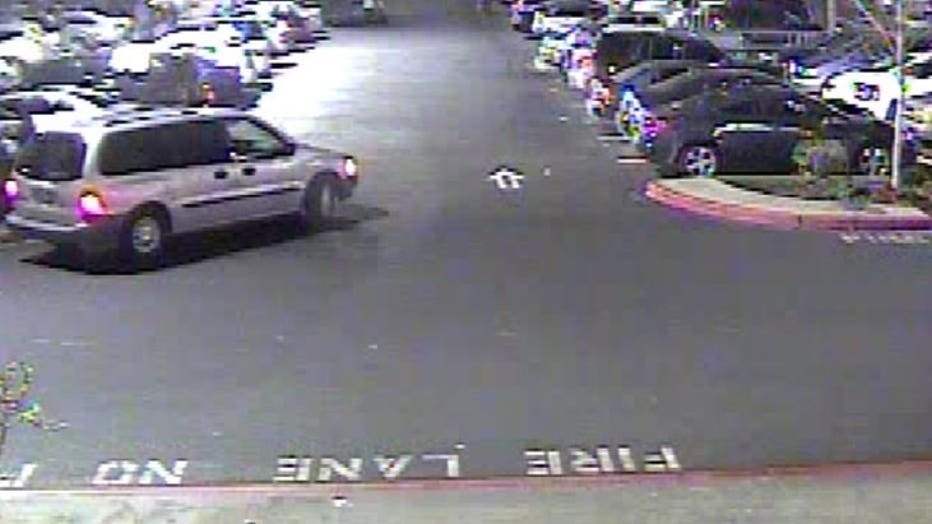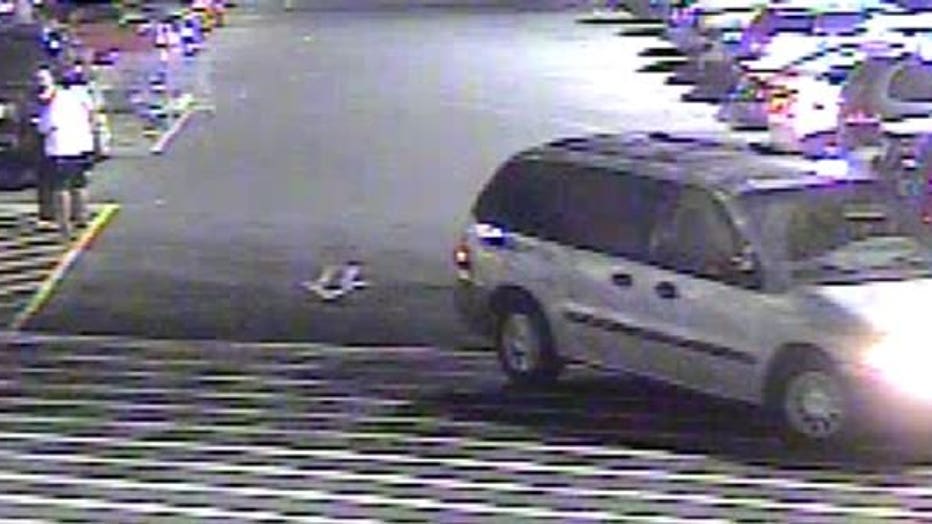 "We can figure out what year it is. We can take a look at the plate, although we may not be able to read it, we can figure out what state it's issued from," said David Liebman of the Renton Police Department.

Police say more victims could be out there. They want to hear from the parents of every single one so they can catch the suspect before more girls are targeted.

If you have any information about the suspect, call Crime Stoppers at 1-800-222-TIPS, or use the P3 Tips App to submit your information.

It's anonymous and you'll get a cash reward of up to $1,000 if your tip leads to his arrest.