Police ask for help in identifying University Place armed robbery suspect
UNIVERSITY PLACE, Wash. -- The University Place Police Department needs your help to identify the man who robbed a gas station at gunpoint.

At 9:30 p.m. on Monday, Jan. 2,  a man robbed a Shell gas station at 56th Street and Orchard Street W. in the city of University Place.  The suspect entered the store and demanded cash from the register at gunpoint, then jumped over the counter.  The suspect grabbed money out of the till, then stole cigarettes and lottery scratch tickets.




The suspect ran out of the store and was last seen running on a trail heading toward Hannah Pierce Road W.

"There are some great photos of his face so we're hoping we can get him identified because somebody who does armed robberies and brandishes a gun is somebody that's doing them all the time so we need to get him caught," said Pierce County sheriff's Det. Ed Troyer.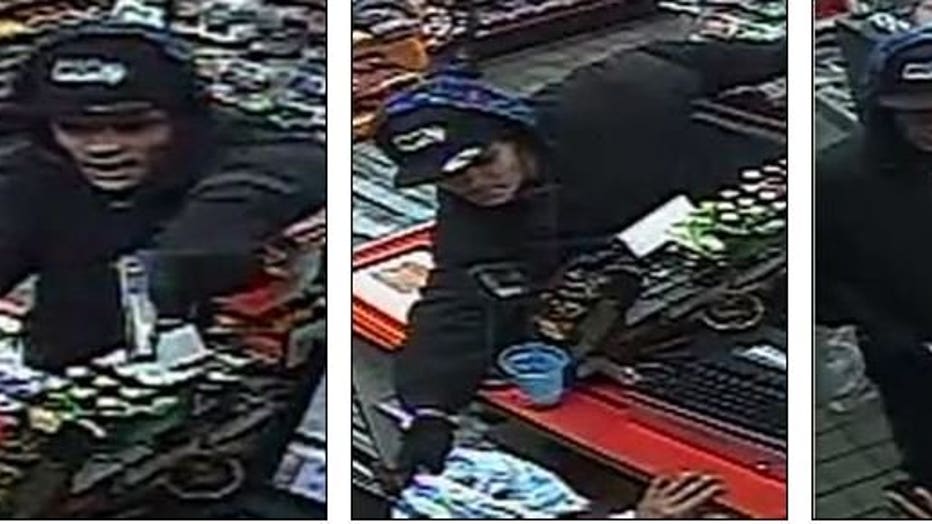 Detectives say the suspect appears to be in his 20s, unknown race, with a medium build.  During the robbery he was seen wearing a black jacket, black gloves, and a black baseball hat with possibly a Seahawks logo on the front.  If you know his name, Crime Stoppers of Tacoma-Pierce County will pay you a cash reward of up to $1,000. Call the hot line anonymously at 1-800-222-TIPS.