Police arrest suspect who shot through neighbor's front door in Yesler Terrace neighborhood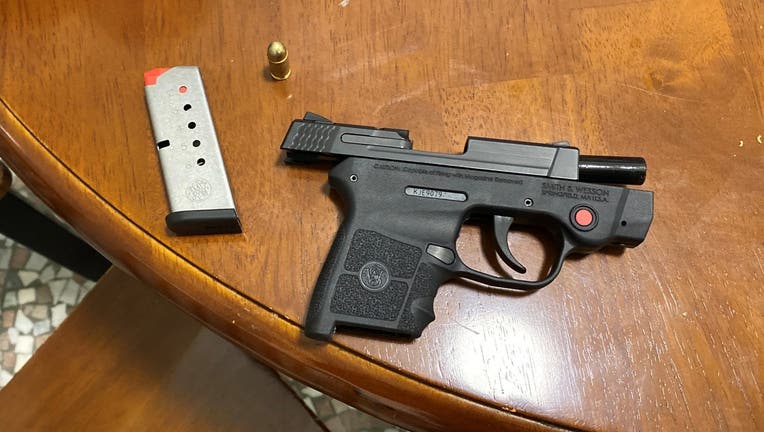 SEATTLE - Police arrested a man after he fired several shots into a neighbor's apartment in Seattle's Yesler Terrace Neighborhood on Friday.
According to the Seattle Police Department (SPD), at around 1:15 p.m., someone called 911 saying that a bullet came through the door of his apartment building near the corner of Yesler Way and 8th Ave. Thankfully, nobody was hurt.
Shortly after, the shooter called 911 saying he would meet police in the lobby with his unloaded handgun. When police arrived, they met the 63-year-old suspect, and seized his gun as evidence. 
RELATED: VIDEO: Pierce County deputies praised for their calm, caring response to mental health crisis
Responding officers say the suspect appeared to be experiencing a state of crisis, adding the suspect claimed the neighbor he shot at had been hacking into his computer for several years. The neighbor told police he did not even know the suspect.
The shooter was arrested for assault and booked into the King County Jail.
The SPD says they initiated a petition for an Extreme Risk Protection Order, which temporarily suspends gun licenses, because of the risk of danger the suspect poses to himself and others.