Police arrest Seattle man after finding meth, heroin in camouflage-painted RV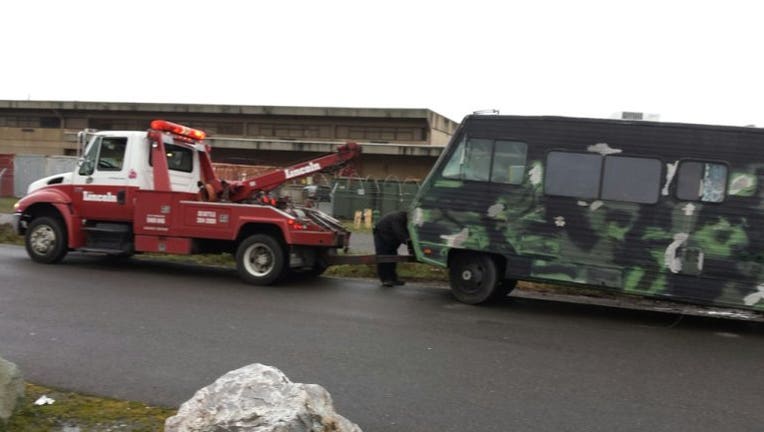 SEATTLE -- Seattle detectives arrested a man in a camouflage-painted RV Tuesday after an undercover drug operation.

SPD's Narcotics Unit received information that drugs were being sold out of the motorhome. Detectives said they were able to make several drug purchases from the suspect.

Officers knocked on the door around 7:30 p.m. Tuesday and took the 58-year-old man into custody.

Detectives said they found 13 grams of methamphetamine, 8 grams of heroin and a small collection of Oxycodone and Lorazepam pills under a mattress. They also recovered cash, a pipe, a scale and packaging materials.

The suspect was booked into King County Jail for delivery of narcotics.