Police arrest man suspected in serious injury hit and run crash
PUYALLUP - Puyallup Police have arrested a man wanted in connection to a serious injury hit and run collision Saturday night.  Police said that man's car collided with another car, which was carrying two women, around 9 p.m. near the 400 block of 2nd Street NE in Puyallup.  Police identified the man as Joshua Steiger.  Steiger's Chevrolet Avalanche reportedly hit the womens' Saturn, as they attempted to make a left turn into a parking lot.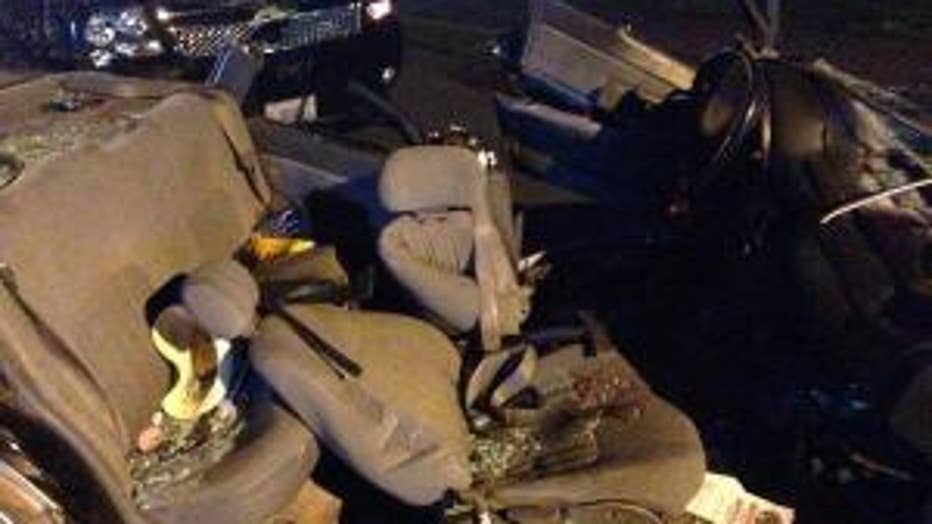 Courtesy Puyallup Police Department


The collision trapped both women in their car, police said.  As officers arrived at the crash scene, witnessed to police that Steiger reportedly talked to several people before fleeing the scene on foot.  It took Central Pierce Fire and Rescue half an hour to extricate both women from their car, before transporting them to area hospitals.  The driver was taken to St. Joseph's hospital in critical condition; her passenger went to Good Samaritan hospital in Puyallup with significant injuries, police said.

Officers caught up Steiger at his home in the South Hill area of Puyallup early Sunday morning.  After about two hours, Steiger came out of the house and was taken into custody.

Based on witness information and evidence at the scene of the collision, speed and alcohol are suspected to be factors in the collision.  Steiger has been booked into the Pierce County Jail for two counts of Vehicular Assault and Hit and Run, police said.