Police arrest both suspected gunman and the wounded 'victim' in south Seattle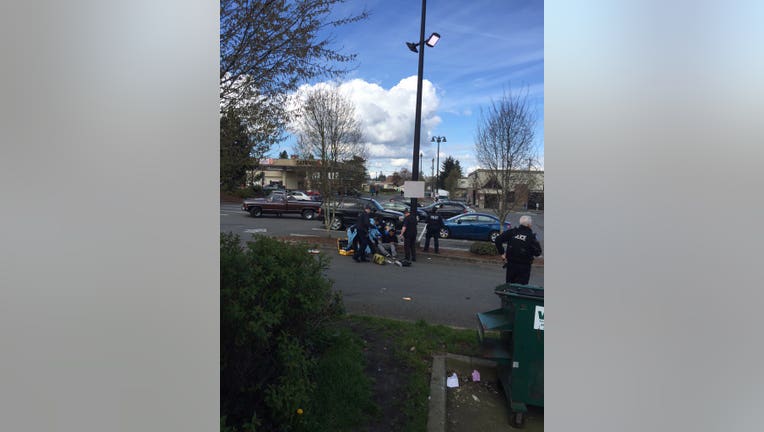 SEATTLE -- Police said Wednesday they arrested a suspected gunman and his wounded 'victim' in south Seattle following an investigation.

"It appears that the victim and the suspect actually exchanged gunfire, with the victim suffering the gunshot wound to the hand," the Seattle Police Department said on its crime blotter.

Earlier, it was believed the gunman was the only one firing a weapon.

Police were called around 2 p.m. Wednesday to the 8200 block of Rainier Ave. South.

When officers arrived, they found a 22-year-old man who had been shot in the hand. Medics treated him at the scene.

Several south Seattle schools were ordered to "shelter-in-place" for a short time Wednesday afternoon while police investigated the shooting and searched for the suspect.

Witnesses told officers they saw a car speeding away from the scene. They found that car crashed and abandoned nearby. Officers also said there was a gun inside.

Police said they later found the suspect and arrested him. And, after learning of the victim's alleged role in the shooting, police booked him, too, into the King County Jail after treatment for his gunshot wound.

The shelter-in-place was lifted around 3 p.m. and students were dismissed for the day.