Police: 80-year-old pornographer attempts to 'spy-cam' daughter's tanning salon
SEATTLE -- Police are looking for an 80-year-old man with ties to the pornography industry who allegedly rigged his daughter's tanning salon with video devices and other "spy-cam" equipment to film voyeuristic videos of spa-goers.

According to Seattle police, the man's daughter and owner of Solar Tan Tanning Spa in the 1400 block of Harvard Avenue had no idea about her father's plan, and was "shocked" to find her father had begun to install cameras, change locks on her doors and write forged checks in her name.

The owner of Solar Tan called police 11 p.m. Saturday saying her business had been robbed. Police were called to the scene and met the owner and one of her employees. The owner -- who was unnamed in the police report -- told police that she was sick late last week and decided to take two days off work over Friday and Saturday.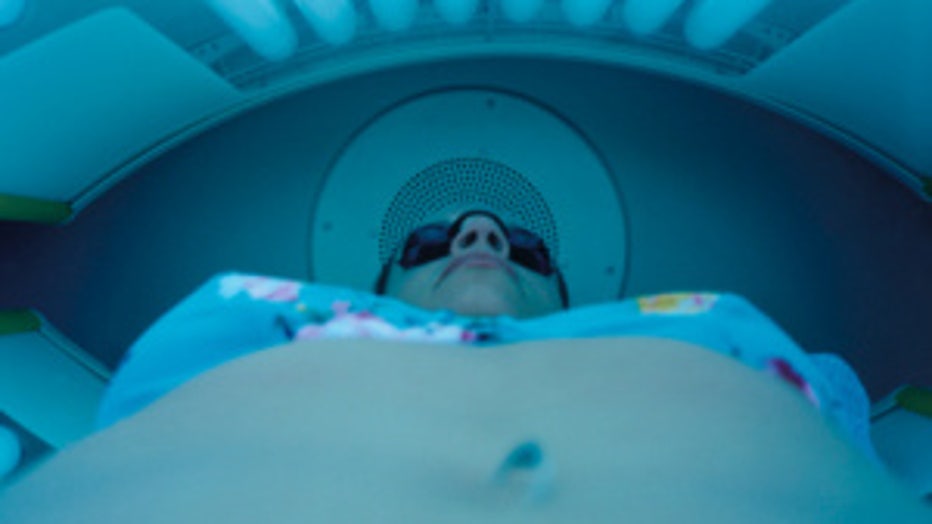 However, when she came to her business Saturday evening to do some bookkeeping, she found that lock on her office had been changed.

Fearing she had been robbed, she looked up business transactions and found that while she was sick, three checks written from her business were cashed. Two were to separate employees and marked as payroll. Though it was late, the owner managed to reach one of her employees on the telephone and asked them who wrote the checks without her authority. The employee said the owner's father had come in the business Friday and told employees he would take over while his daughter was sick. He also told them to go home, that he planned to close down the office for a couple days to do some necessary repair.

The employees knew the elderly man was the owner's father, so they assumed everything was OK.

The owner told police her father has no hand in the business, and she never gave him authority to manage her employees or write checks.

As the owner walked around the business with police, she noticed a bundle of video wires coming down from the ceiling of a tanning room. She told police the wires weren't there before. Police followed the wires and noticed they were tagged DVR for Digital Video Recorder. Cables were also found in showering rooms and other rooms where clients -- including juveniles -- often stripped naked.

White bits of ceiling tile was found on the floors in most rooms, hinting that more unauthorized work was done on the ceilings.

The owner told police her father had "an extensive history of involvement in the pornography industry," police said. She suspected her father intended to come to the business again on the 23rd and attach spy cameras to the wires and hide the evidence, essentially using the salon as a way to film voyeuristic pornography.

Luckily it did not appear any recordings had been made, police noted, because no cameras were found and the business was closed while the work was done.

Police said the owner was "afraid" of her father, and was scared he would come back to the business. Police encouraged her to lock up while they investigated the situation.

It is unknown if he has been arrested as 2:30 p.m. Wednesday. Police are still investigating the situation.