Police: 2 more suspects in fatal Lacey shooting arrested -- in Idaho


LACEY -- Police said Friday that two more suspects in Wednesday night's fatal shooting in Lacey were arrested by authorities in Idaho.

"A license plate reader confirmed that the possible suspect vehicle had entered into Idaho," a Lacey police statement said. "Lacey detectives coordinated with Idaho law enforcement to locate the vehicle. At approximately 9:30 p.m. (Thursday), a Pinehurst police officer spotted the suspect vehicle at a Conoco fuel station in Shoshone County, Idaho.

"The vehicle was stopped by officers from the Pinehurst Police Department and Shoshone County Sheriff's Department. Both suspects were taken into custody without incident. They are being held at the Shonshone County Detention Center in Wallace, Idaho. Lacey detectives are currently in Idaho investigating."

Police on Thursday had arrested two adults and a juvenile for their alleged involvement in the shooting death of a man in Lacey.

 

The man's body was found in a vehicle in the parking lot of the College Glen Apartments in Lacey.

Lacey police said they booked two adults into the Thurston County Jail Thursday for first-degree murder and booked the juvenile into the juvenile detention center for first-degree murder.

"The Lacey Police Department is looking for two additional juveniles who are wanted for questioning and believed to be involved with the homicide," a police statement said on Thursday.

Police said their investigation revealed "this was not a random crime and that suspects were in communication with the victim prior to the shooting."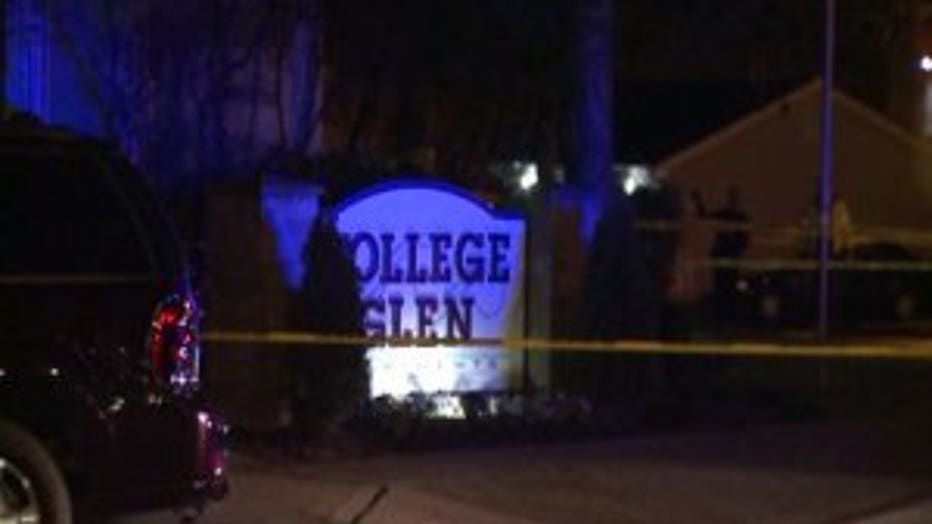 The victim had a gunshot wound to the chest, killed in a car in the parking lot of his own apartment complex.

"He had his foot all the way on the gas and he was leaning over like he was trying to reach something on the passenger side, but he was toppled over in the seat for too long," a witness said.

When police and paramedics arrived, the man was already dead.

Witness say they heard the engine running, but never heard any gunfire.

Some say they saw a group of young white men running from the scene but not much more is known.

Police say they are working two crime scenes within the complex; one where the shooting appears to have happened and one where the car came to rest.

Q13 Fox spoke to the victim's mother-in-law, who said he was married and was father to a small child.