Pokemon Go: Wildly popular... and maybe a little dangerous


Pokemon Go is already wildly popular, just days after the app was released.

The game was installed on 5.16% of all Android devices in the U.S. just two days after its release, according to analytics firm SimilarWeb.
That makes it already more popular than Tinder. Some say it will soon even outperform Twitter on Android. It's also the top free app and the top grossing app in the U.S. iPhone App Store.

It is also causing some real-world dangers.

The Duvall, Washington Police Department put out a Facebook post saying people were popping out of bushes behind their station looking for Pokemon. A good reminder: it's never OK to pop out of a bush and scare a police officer. The department said if you really want to catch the Pokemon at their station, all you have to do is ask.




They also found some amusement in the game.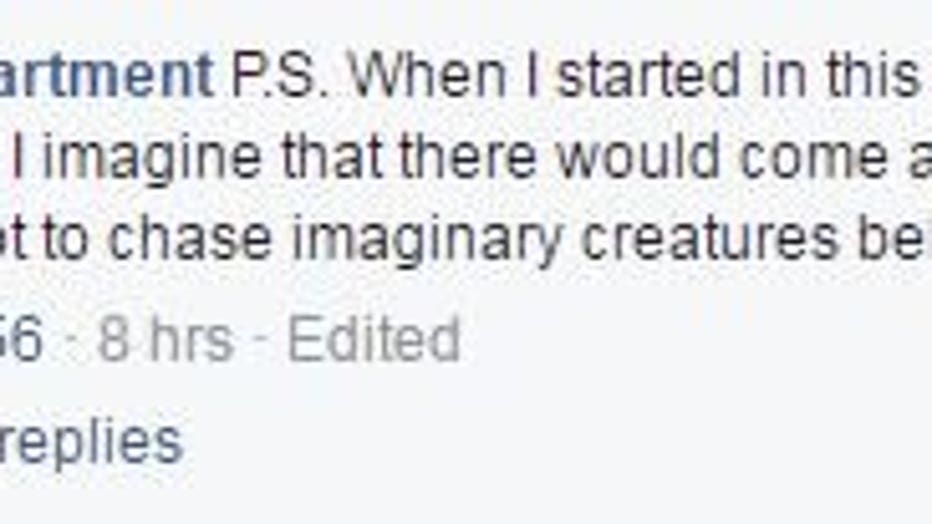 Edmonds Police also tweeted about the game. Apparently, there is a Pokemon on a closed fishing pier that people are going after.




And if it wasn't obvious -- you shouldn't Pokemon Go and drive, as both WSDOT and SDOT are reminding us.




In Wyoming, the app led one user to a dead body. 19-year-old Shayla Wiggins said she was trying to catch a water Pokemon, when instead she found a dead body. She said she probably never would have gone down by the Big Wind River if it weren't for the game. Despite the terrifying discovery, she said she would continue to play the game.

In Missouri, police said armed robbers used Pokemon Go to snare victims in isolated places.

"Using the geolocation feature of the 'Pokemon Go' app the robbers were able to anticipate the location and level of seclusion of unwitting victims," officials said.

"The way we believe it was used is you can add a beacon to a pokestop to lure more players. Apparently they were using the app to locate ppl standing around in the middle of a parking lot or whatever other location they were in," O'Fallon police posted on Facebook.

Have fun... play safe.. and good luck catching 'em all!