Plastic fragments found in some frozen pizzas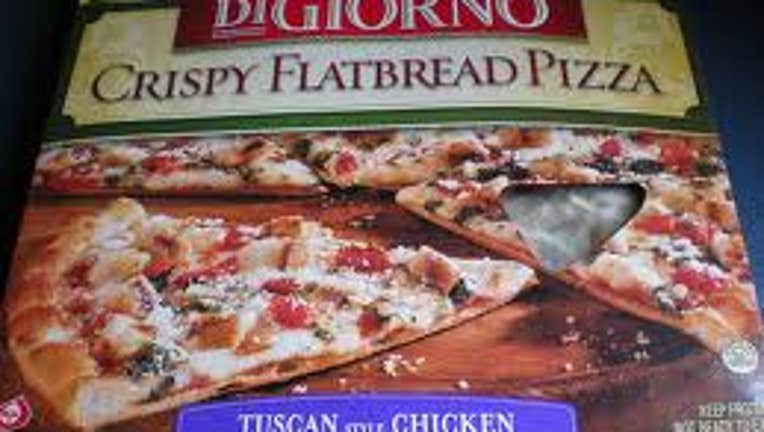 WASHINGTON – Nestlé Pizza Co. is recalling some DiGiorno and California Pizza Kitchen frozen pizzas because of consumer complaints that there may be small fragments of plastic in them.

One consumer has reported a chipped tooth from eating one of the pizzas.

The following products are subject to USDA recall:

• California Pizza Kitchen® Limited Edition Grilled Chicken with Cabernet Sauce, UPC 71921 00781; production code is 3059525952.

• DiGiorno® Crispy Flatbread Pizza Tuscan Style Chicken, UPC 71921 02663; production codes are 3057525922 and 3058525921.

Each product package above has an establishment number of P-5754.

In addition, the following products are subject to FDA recall:

• DiGiorno® pizzeria!™ Bianca/White Pizza, UPC 71921 91484; production code is 3068525951.

• California Pizza Kitchen (CPK) Crispy Thin Crust White®, UPC 71921 98745; production codes are 3062525951, 3062525952 and 3063525951.

The problem was discovered after the firm received consumer complaints that small fragments of plastic were found in the CPK Crispy Thin Crust White Pizza. The problem was related to the lot of spinach used in the production of three additional varieties of pizza subject to recall.

There has been one consumer report of injury thus far (a chipped tooth) associated with consumption of these products.  The fragments are of clear, brittle plastic, in irregular triangles, and may have sharp edges.

All the pizzas being recalled were produced between February 26 and March 9 of this year and shipped to retail establishments nationwide.