Plane slides off runway, into snow bank at Spokane Airport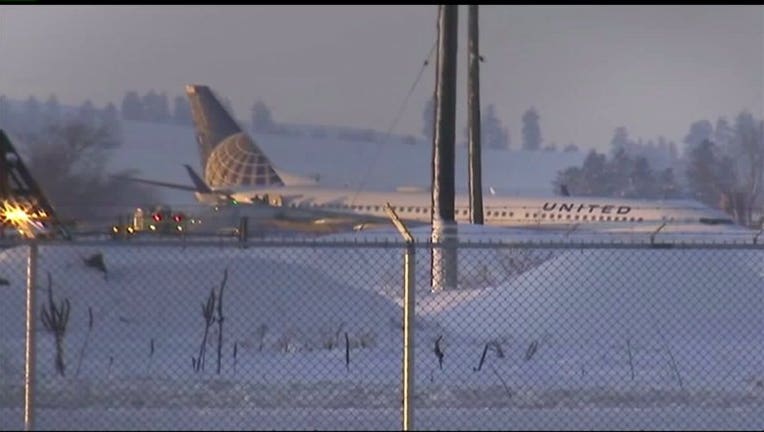 SPOKANE, Wash. -- Passengers on board a Spokane-Denver flight (United 812) say the plane slid off the runway Tuesday morning and into a snow bank.

Spokane International Airport officials are assisting United with offloading passengers and getting the Boeing 737 back on the tarmac.

No injuries were reported.

Other morning departures had been delayed or canceled, according to the airport's web site. At least one flight headed for Spokane was diverted back to Boise.

Officials said the airport would remain closed until "adequate braking conditions" could be established.




This is a developing story and will be  updated.